BRIDGE TO AFRICA CONNECTION
CHANGING LIVES ONE PERSON AT A TIME!
BRIDGE-TO-AFRICA CONNECTION & KLOE KARES PRESENTS: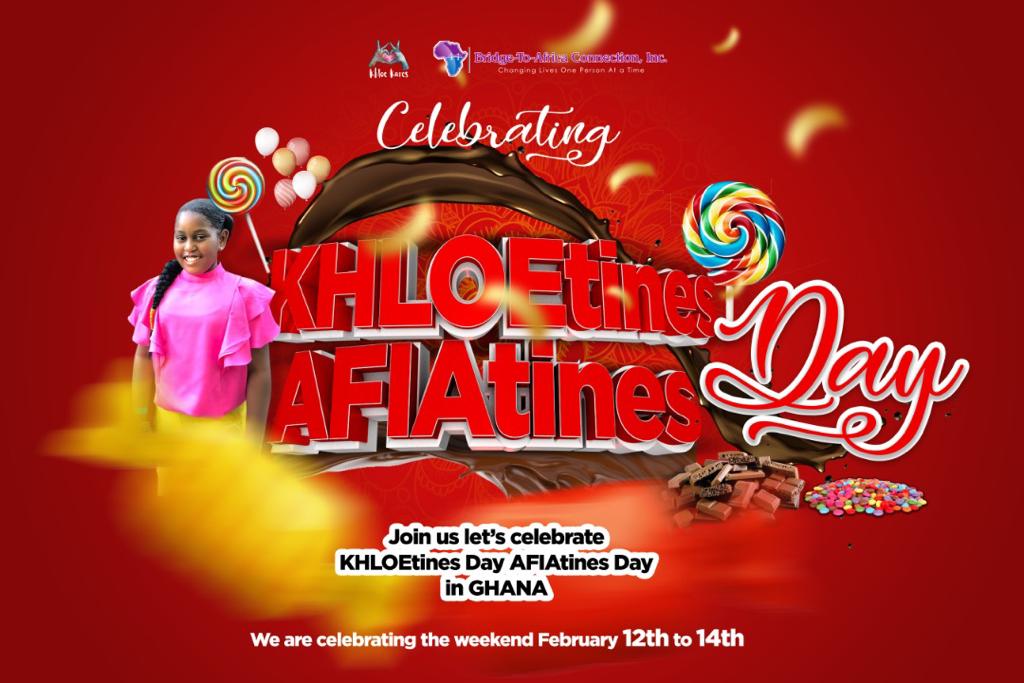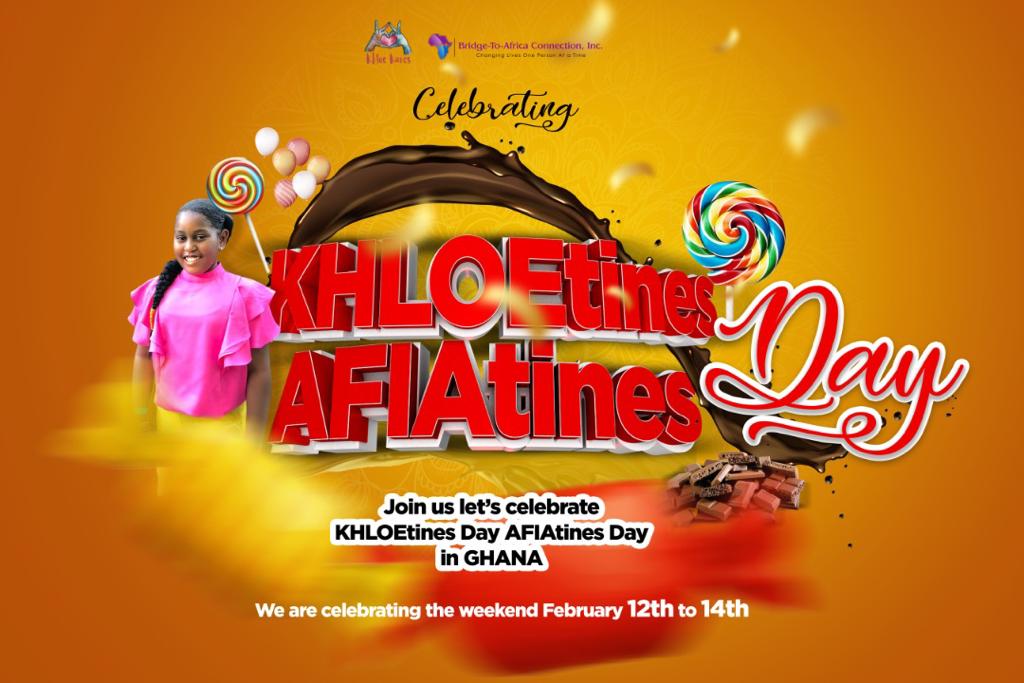 SKIP-A-TON 2021
Our Leader has sacrificed so much for us and she accepts all challenges with us. Will you support the Skipathon? Will you be apart of our vision? Will you donate to BTAC ?
Saturday 2-13-2021
Join us in this Virtual Fundraiser. Healthy Heart Challenge! Simple all day on 2-13-2021 from Morning to Midnight help us jump into health, bring awareness to heart disease and give back to the children of BTAC.
Instructions:
1. Grab a Jump Rope
2.Every jump = . 25cents to BTAC
3. Take a picture & videos jumping
4. Donate and tell us how you did.
#HOR2021 #bridgetoafricaconnection
#healthyheartchallenge
#healthyghana
LEGACY SHOE STORE
started as an idea as I drove from Hollywood and watched the shoe heads gather outside a popular shoe store at 6am to buy one pair of shoes at hundreds of dollars. Immediately I thought of my babies in Africa who had worn out shoes and no socks.
Since its opening in 2018 we have provided shoes for over 3,000 children, women & men.
I am reaching out for you for your support and help. Check your closet for a pair or two of sneakers or shoes (slightly used or new) that want to travel to Africa.
Black History Month and February Love Month is my FAVORITE Month of the Year. Nothing to spread but Love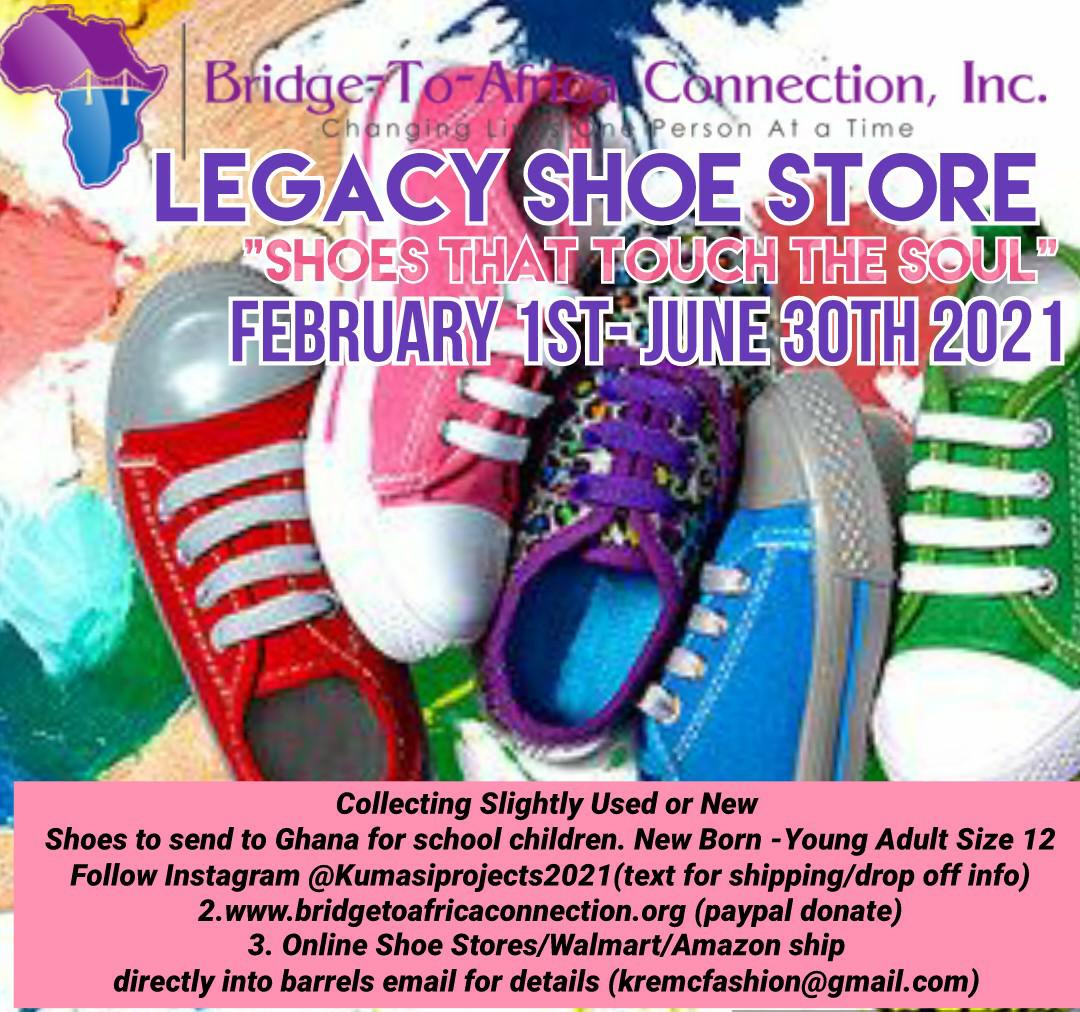 Bridge to Africa Connection  extremely blessed!
On February 2, 2021 we were thrilled to witness the first birth at the Cordelia Sutherland Clinic in Feyaise.
A visit to the Clinic located at the Palace in Feyaise Akoyem, Ghana has further ignited the passion in me to fight to help others less fortunate. Their circumstances are not the results of choices they made but a failure of society to provide the basic needs required for a healthy productive community. I vow to not turn away but to take a leadership role to help the people of Feyaise minimize the unnecessary deaths of the children of the community. 
We are thankful for our Donors and Supporters from the Diaspora. However, a special thanks goes to Madam Barbara Perkins and the Women of IBWPPI .
HEALING OUR ROOOTS
Sunsum Mu Ayare Sa
Bridge-To-Africa Connection has decided to strictly focus on healing our land in Africa , working to encourage children and doing what we can to make things better for us. We can't focus on everyone else affairs. We stand in solidarity with our Family and Circle of Friends in the Diaspora and Urge you to COME HOME.
We know that you are protected by OUR ANCESTORS!
Bridge-To-Africa Connection Inc. ("BTAC") is a U.S.A non-profit 
501(c)(3) 
organization dedicated to the belief that healthier women and children mean stronger societies. Investments in the health and empowerment of women and children are investments in the social and economic development of the communities in which they live.
The key philosophy is: Impacting one woman will impact her entire family. The family will impact the village, thereby building the bridge to an enriching, healthy society.
Support One Child at a Time
Starbucks Coffee for two?
A pair of sneakers off the discount rack?
But did you know that $100 could literally be a life-changing investment?
These are not dramatic words for theatrical appeal. These are words of truth.
Your $100 could go far in helping those who are the most vulnerable and in need – the beautiful children in Ghana, West Africa.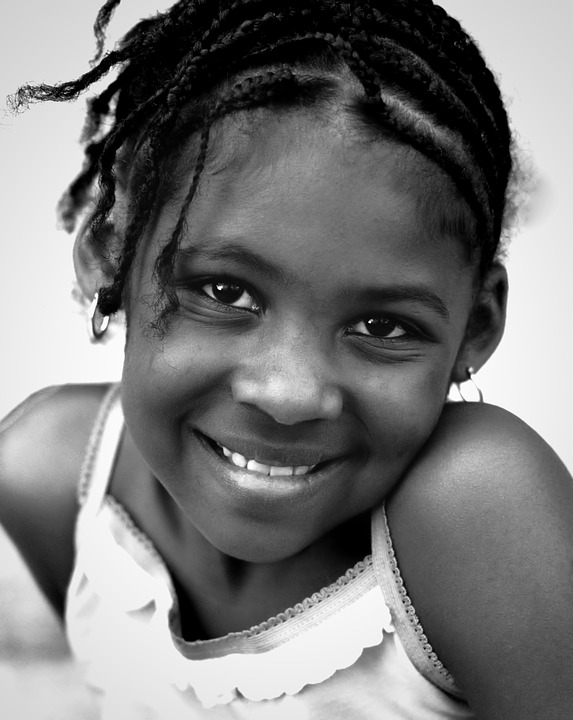 The key philosophy is: Impacting one woman will impact her entire family. The family will impact the village, thereby building the bridge to an enriching, healthy society. We would like to improve the quality of life for women and teach school age children the value of good nutrition and physical activity. We are passionate and committed to making a difference by challenging the status quo to change lives, one person at a time. The women and children we help can then make a difference in the lives of their families and society.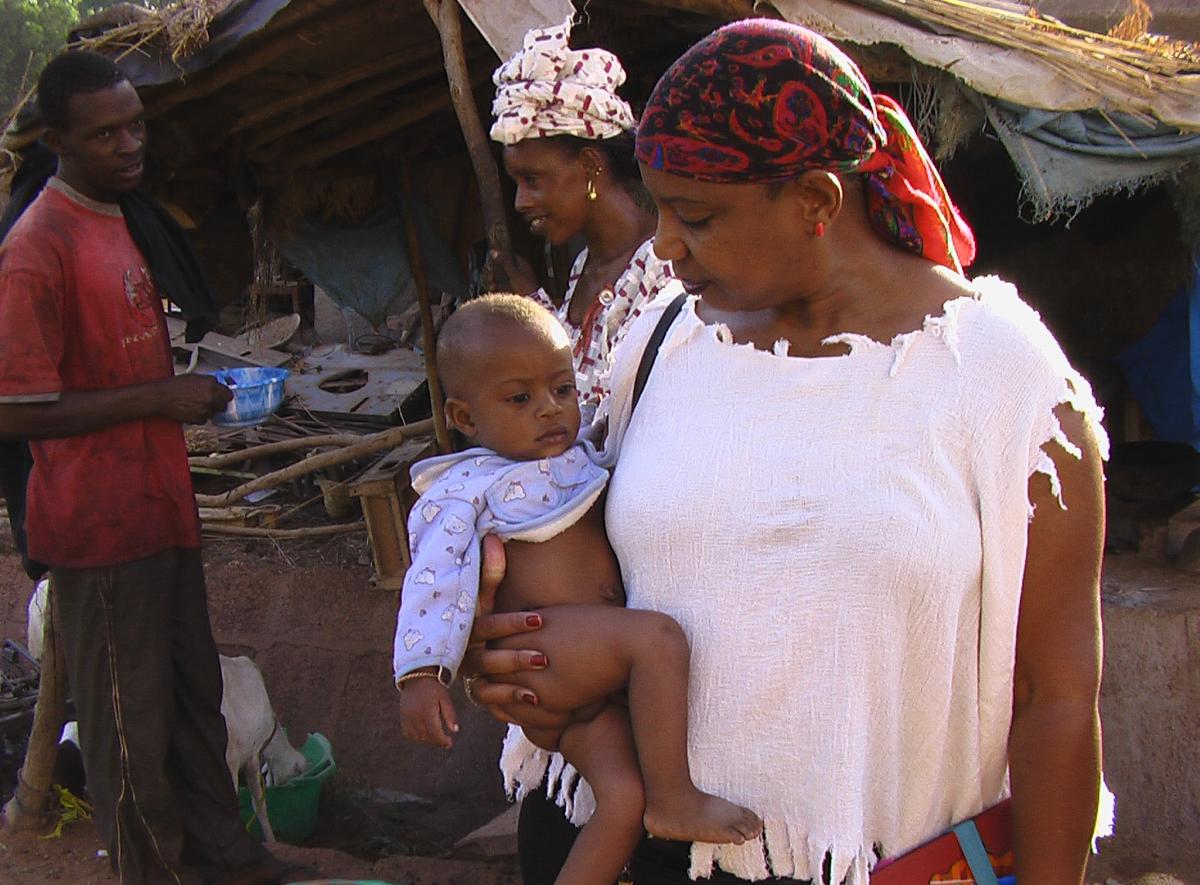 Support One Child At A Time
Popcorn and a movie for two? A pair sneaker on the discount rack? But did you know that $35 could…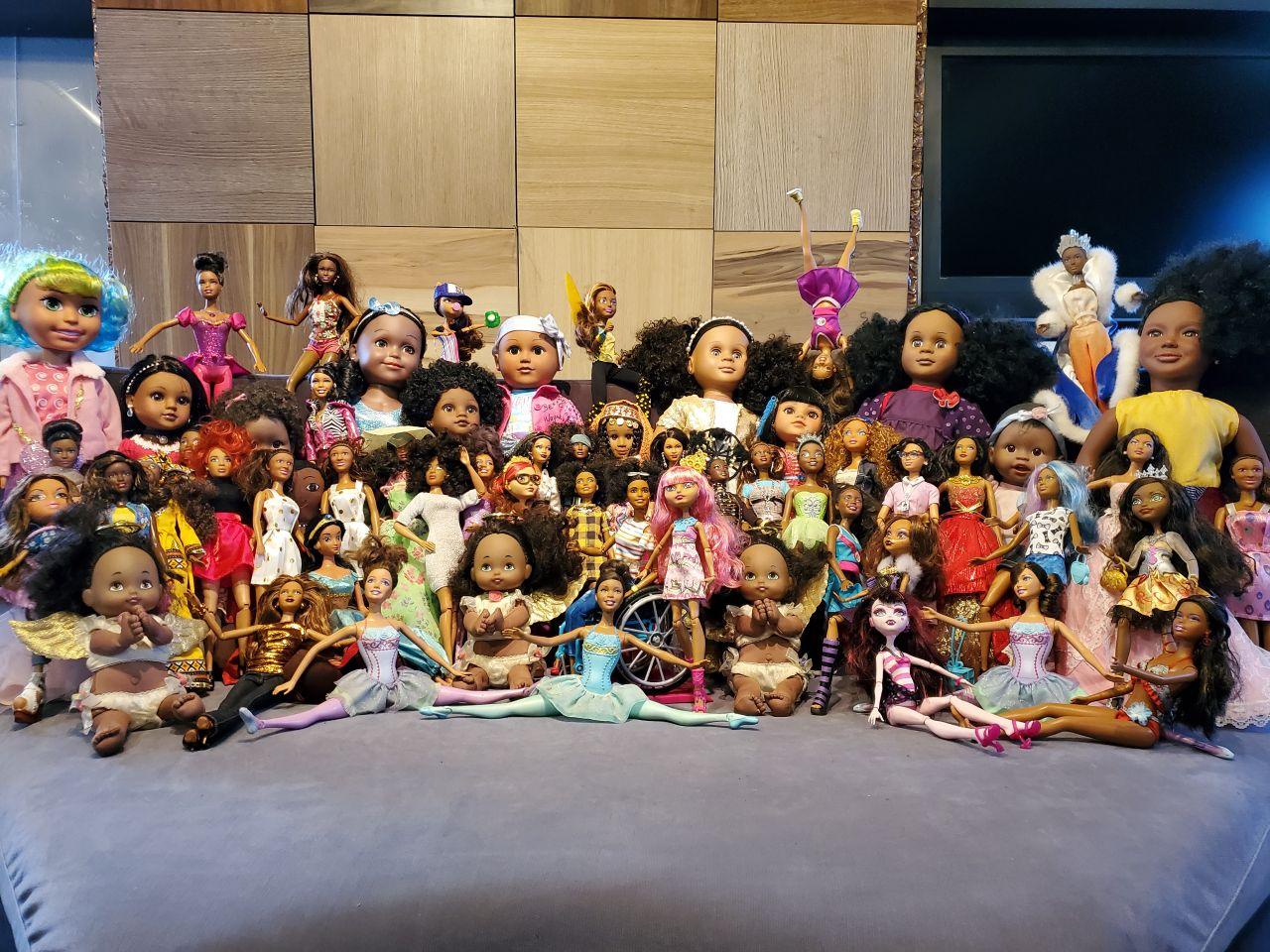 As I look to continue to make a difference in the lives of others, especially children, I want to invite you to join me on my latest...