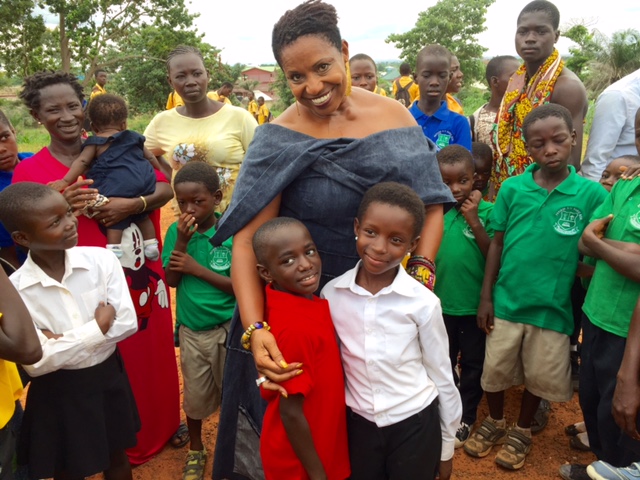 BTAC Executive Director, Dawn Sutherland
The calling of Bridge-To-Africa Connection, Inc.
As the Executive Director of the non-profit organization Bridge-To-Africa Connection, Incorporated, I am leading the effort in working with my
colleagues and friends to improve the quality of life for the underserved children in the rural villages of Ghana by providing education assistance to the underserved children.
The focus of Bridge-To-Africa Connection is to help each child within our reach with getting an education and staying in school. Through sponsorships we help to pay fees, buy uniforms, buy food, pay for extra tutoring and help with emergency needs as they arise.
While the Chief of the community donate land and the government build schools in each community, funding is not provided to maintain the school buildings. If you drive around Ghana most of the school buildings you see were built in 1966 or 1974. They are not maintained and / or updated with the basics or to house needed facilities like libraries and computer labs. Bridge-To-Africa Connection assist with school facilities upgrades to ensure the children have environmentally safe learning facilities.
Most of the parents and guardians of the children attending the schools we serve are vulnerable in that they are economically poor. Most of the parents / guardians are hand laborers, petty traders and hawkers selling goods, food
And water making less than $2 per day. For these people living in extreme
Poverty, there is literally no choice when it comes down to deciding whether to spend their money on food or sending their child to school.
As a result, even though Kindergarten to Senior High Schools are free, where the government provide and pay for the teachers and sporadically provide books. Most children just don't go to school, they stay home and work in farms, sell water or do petty trading. Often you can find these precious children roaming around the community because their parents / guardians cannot afford to send them to school. To eradicate economic poverty, these students only hope for a better life is to get an education.
On average it costs approximately: 60 Ghana Cedes ($11) to buy a regular school uniform; 55 Cedes ($10) to buy Friday wear; 30 Cedes ($5.45) for P/E uniform; 2 Cedes ($0.36) to buy food; 50 Cedes ($9) for school shoes and school sandals; 250 Cedes ($45) to buy text books (annually); we often have to purchase at least two of each uniform, school bags, school supplies, buy medicine, pay for transportation or whatever the needs are at the moment to keep the child healthy and in school.
We focus on the academic and social well-being of the children so at times we find ourselves supporting the entire family just to ensure that the child can go to school.
The majority of the children we serve are ages from 4 to 16 years. Our first five students graduated Junior High School and are now going to Senior High School.
Bridge-To Africa Connection is committed to supporting the children we select for sponsorship throughout their academic life as long as they stay focused on education. Kindergarten through Senior High School and Beyond!
Your giving can go a long way in helping the children of Ghana get an education and subsequently change their future and those of their families.
I invite you to join others and me in sponsoring a child for one year with $100 donation. You can also donate whatever you can to support our other programs to help improve the learning environments to help educate the
children. Your donation is tax deductible in the USA to the extent the law allows. Your investment is invaluable!
Whatever you can do is appreciated, no amount is too small and we accept in-kind donations as they go a long way to help the children with a better life.
The children in Ghana regardless of their economic circumstances are happy and loving and your support will not be in vain! Together we are changing lives one person at a time.
CONTACT INFO:
Please contact Dawn Sutherland at (310) 272-9673 or [email protected]
To make a tax-deductible financial gift go to: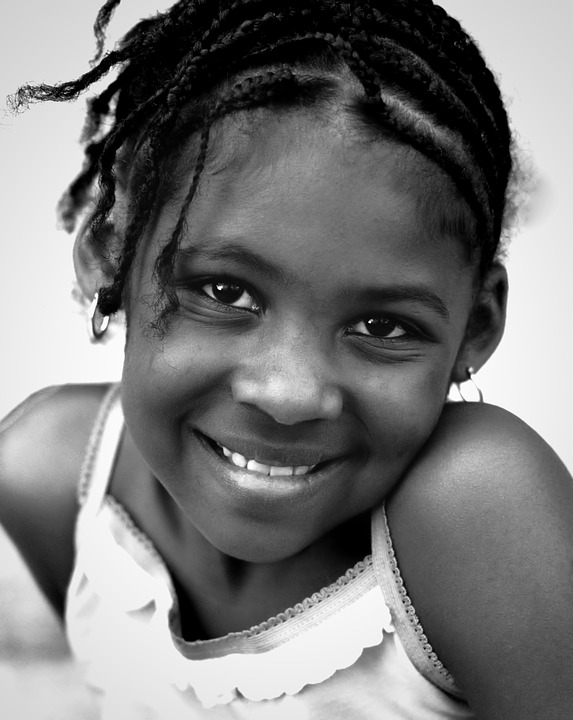 Our Mission:

Bridge-To-Africa Connection Inc. is a non-profit 501(c)(3)  organization dedicated to the belief that healthier women and children mean stronger societies. Investments in the health and empowerment of women and children are investments in the social and economic development of the communities in which they live.
The key philosophy is: Impacting one woman will impact her entire family. The family will impact the village, thereby building the bridge to an enriching, healthy society. We would like to improve the quality of life for women and teach school age children the value of good nutrition and physical activity. We are passionate and committed to making a difference by challenging the status quo to change lives, one person at a time. The women and children we help can then make a difference in the lives of their families and society.