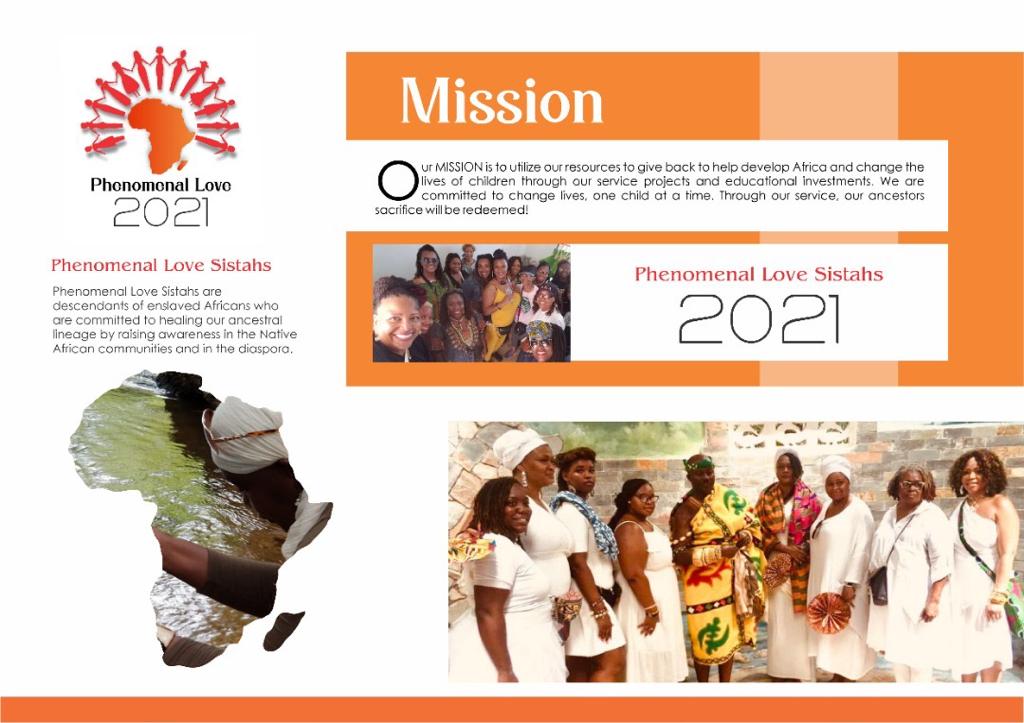 Acts of Kindness in Heman from LA, California PLOVE Sistahs!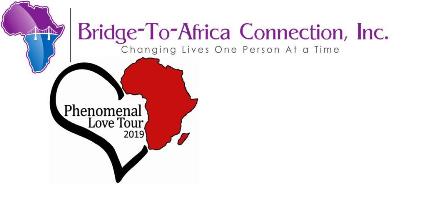 Bridge-To-Africa Connection, Inc. (BTAC) Presents
Phenomenal Love Tour
Traveling to another country is a great way to learn more about the world surrounding us. Several Inspirational Women from diverse backgrounds will travel from the USA to Ghana on one of many mission trips to work with the BTAC Family and help change lives "One Child at a Time".
Phenomenal Love Sistahs MISSION GHANA, WEST AFRICA /ASHANTI REGION OF GHANA 
Project #1 – LOVE PANTRY
Eliminating Childhood hunger and Food insecurity in HEMAN VILLAGE to learning in our Hemang Schools. Children who are hungry can't learn. It's that simple. The Love Pantry program places an emergency food supply directly in the Village in our " LOVE PANTY STORE" the store will open 3x a year and provide food for at least 100 families in Hemang. The Love Pantry will consist of 6-10 essential items needed for a family to have a balanced meal. 
The goal of the Love Pantry is twofold: Provide an immediate food supply to families in need, and provide community resource information to move the family towards a longer term solution.
The ultimate objective is to feed hungry families and help eliminate hunger and food insecurity as a barrier to learning, thereby giving today's youth a better chance to succeed.
Project #2 – HEMANG D/A JUNIOR HIGH SCHOOL
LEGACY SHOE STORE 'Shoes that touch the Soul'
Ghana strongly supports educating their children and providing them with the tools needed to be successful. Our goal is to help with shoes. Many students walk long distances to school, many don't have money to buy shoes or often wear shoes that are too small for their feet. We want to ensure they have the proper shoes to help them reach their educational goals in comfort.
BLACC – Black Leadership Awareness Culture Club
Harvard Westlake High School 
Justin Carr Once World Peace Foundation
www.justincarrwantsworldpeace.org
Dorsey High School

Hamilton High School

Parent Elementary School

Audubon Middle School

Baldwin Elementary School
Fredrick Douglas Elementary School 
300 Tennis shoes

100 School shoes for girls

100 Sandals & Summer shoes

350 pairs of Socks

100 Shoes strings
Project #3 – Lights of Love – Mampong Bunso
Electricity is something we often take for granted as we walk into a home and turn on the power switch without thought. Not everyone has the luxury to have power/electricity.
250 Solar Lights – (30 per classroom) 2 villages

20 Solar Lights for Educators/Teachers

25 Flashlights

100 Key chain lights
Project #4 – I AM SOMEBODY – Boys Project
Men will often say "I'll give you the shirt off my back". We love to hear that because it means one thing "They Care!" Well we want to really love on our little boys during the Phenomenal Love Tour with shirts & caps. Our goal is to have 100 Shirts designed by us that are shipped to Ghana. It cost only $2.00 for a T-Shirt so we are asking that each of you commit to purchasing 10 shirts. We can design the shirts for you are you can design them yourself but they must have a positive affirmation or I AM Statement: This mission will change lives and give our Brown Boys across the Continent a new outlook on their Power as Boys that will one day be Men.
I AM  ASHANTI
I AM AFRICAN
I AM a LEADER
I AM SOMEBODY
I AM THE FUTURE
I AM  MUSICAN
I AM THAT I AM
I AM BIGGER THAN WAR
I AM MORE  THAN SPORTS
I AM A TEACHER
I AM THE PRESIDENT
I AM A CHIEF
I AM A KING
I AM AN ENGINEER
I AM A PAINTER
I AM MORE THAN WHAT YOU THINK OF ME
I AM KUMASI BORN 
I AM MY BROTHER
I AM A LION
Project #5 – Love & Care
HYGIENE IS MUSIC , LOVE & CARE
HEMAN Village / Mampong Bunuso
The Love Sistahs are so excited to provide toiletries and love kits filled with musical inspirations to Women & Young girls of Kumasi. We often take for granted that having the proper body care is simple for everyone. Unfortunately, this is not true for many living in small villages with minimal resources. Please join us from February 20, 2019 thru June 20, 2019 as we work to collect items to provide to over 300 families in Ghana.
Toothbrushes ,Toothpaste & Mouthwash
Deodorant (men& women) & Body Care 
Natural Hair Products
Baseball Caps & T-Shirts
Sanitary Napkins & pads
Nail polish
Project #6 –CLASSROOM RESTORATION/ SCHOOL DESK
HEMANG D/A JUNIOR HIGH SCHOOL
Students often sit on the floor in the classroom and have no desk. Our goal is to make them Champions by providing desk. Our desk goal is 200 and with your support of 65.00 per desk we will be able to meet our goal before traveling to Ghana. There are 6 (six) classrooms to be painted and completely restored and in an effort to complete the mission we will work with local Carpenters & Painters which will also help with creating jobs in the village. The Love Sistahs are working each day to make a difference one person at a time.
 Project #7 – LAVISH LUNCH OF LOVE
HEMANG D/A JUNIOR HIGH SCHOOL
Our Children are fortunate to have a lunch area at their school. Unfortunately many of the students in Ghana don't have a lunch area, they are usually resting under a tree near their school eating their lunch Our goal is to provide a sitting area for the children to have during their lunch period. This will help in several areas: body composition, sanitation and digestion. Research proves that when a child sits to a table and eat their body processes their food better and it prevents with future issues such as scoliosis.
Bridge To Africa Connection, Inc., is a 501(c) 3 a Non-Profit corporation (USA).
All Donations are tax deductible to the fullest extent of the law. Tax ID: 46-4729785