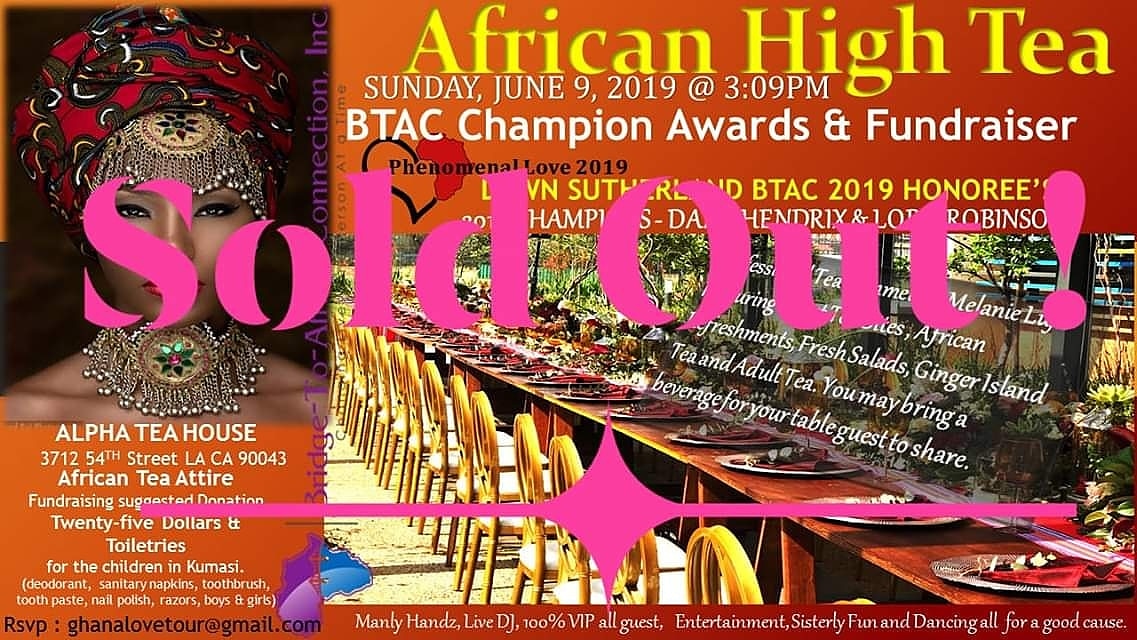 Breaking NEWS IN HUMBLE TEARS I CRY OUT!
@mkreneau
Being the Marketing Manager for BTAC has been more Rewarding than working with any other Organization or even running my Beloved JOURNEY SISTAHS!
I feel like I'm needed, appreciated and accepted by my people in Africa.
Thank You FAMILY and Friends for All your support! I can't do Any of this without You!
Dawn Sutherland you have been an excellent Mentor for me on Non-Profit and you've restored my faith in HUMANITY!
BTAC has ZERO GRANTS, ZERO BIG BANK SPONSORS! It's been All of YOU ! WE ARE DOING ALL THIS IN FAITH AS A REAL NON-PROFIT.
THANK YOU TO MY BIGGEST FAN, MY MAMA Pauline Mcfashion WHO SOLD 4 TABLES ALONE! MAMA YOU KNOW I AM THANKFUL DAILY FOR YOU
Opal Lyseight YOUR BONUS DAUGHTER IS SO THANKFUL for the Push to MOVE forward and not give up: control my mouth, guard my heart and control my temper…( working on it)
We are Nothing without A Team that Loves us !
BTAC … LETS HELP 1,000's in November with the Phenomenal Love Tour spearheaded by the #1 Giving Gangster Lady Gray I am so much of a force with you in my life.
NIPSEY this is our Small Marathon and it Continues Bit by Bit!
bridgetoafricaconnection.org
Donations for the rebuilds are still needed:
Remodel Junior High
Build a Free Love Food Pantry Solor Lights
Desks
Legacy Shoe Store
Toiletries
Undergarments
Eye Glasses
Medical Supplies
Give it all to communities in Ghana, West Africa.