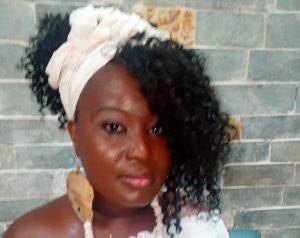 20 African-Americans Return to Ghana
A group of 20 individuals of African descent born in the United States of America have arrived in the country to experience the historical and cultural significance of a tour dubbed "RETURN TO AFRICA".
The group would tour key West African countries to mark 400 years of African Americans enslavement and survival in the Americas.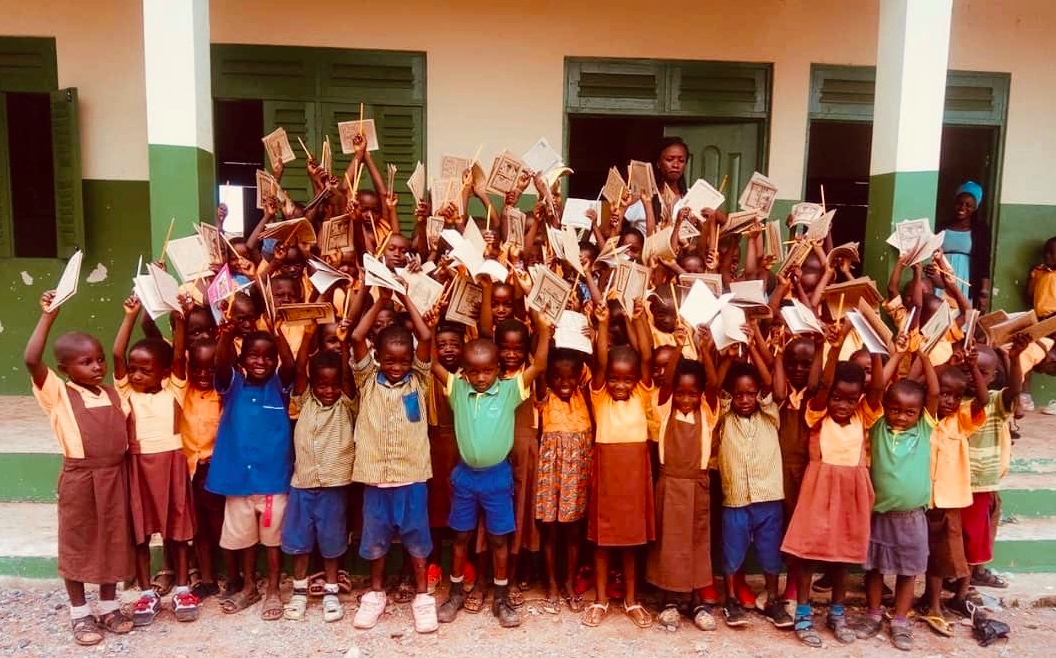 The Power of Partnership! IBWPPI Partners with BTAC
The women who make up the International Black Women's Public Policy Institute (IBWPPI), are committed to IBWPPI's vision of enhancing lives globally, through acts of kindness and good public policy. Based in the United States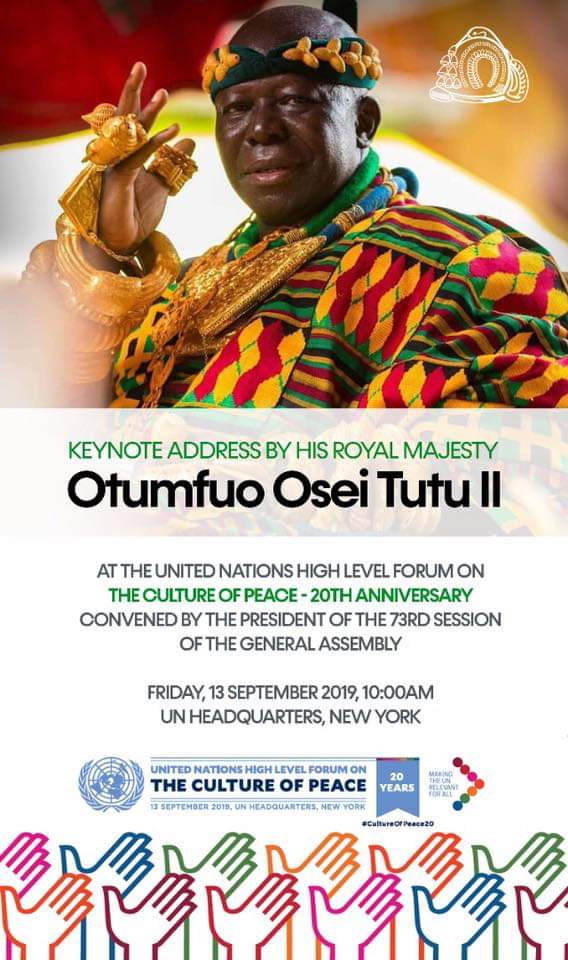 KEYNOTE ADDRESS BY HIS ROYAL MAJESTY Otumfuo Osei Tutu II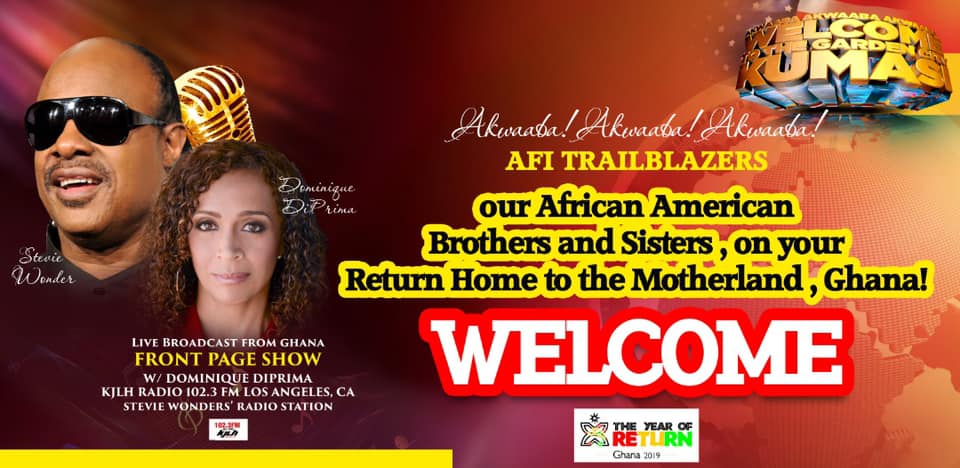 Bridge-To-Africa-Connection Present| Akwaaba AFI Trailblazers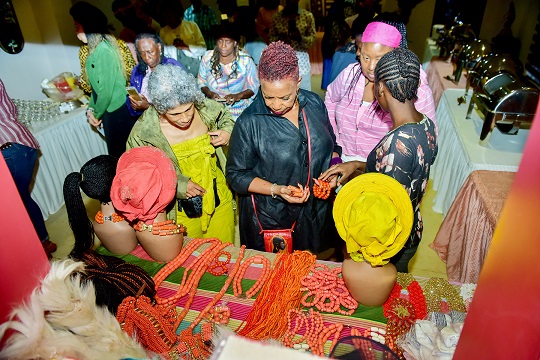 50 African Americans arrive Benin City on rediscovery mission
in a seeming resurgence of the tourism sector in Edo State on the back of ease of doing business reforms of the Governor Godwin Obaseki-led administration, 50 African American tourists have arrived Benin City, the state capital, to trace their origin.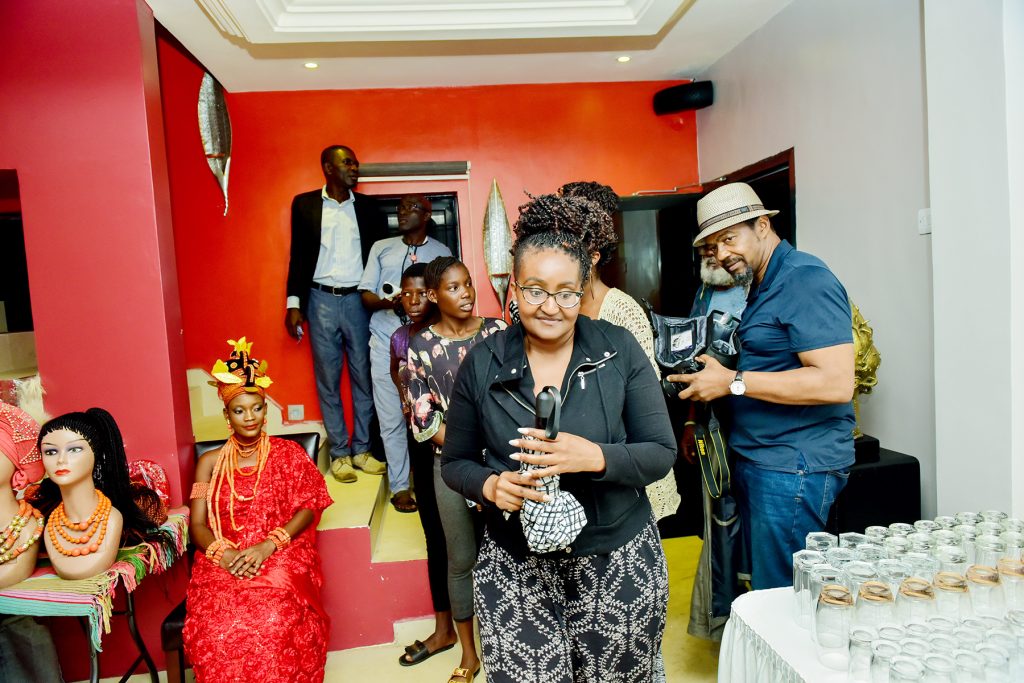 Ancestral roots: Fifty African-Americans visit Oba of Benin
About 50 African-American tourists visited the palace of the Oba of Benin, His Royal Majesty, Omo n'Oba n'Edo, Uku Akpolokpolo, Ewuare II, during a trip to the Edo State capital to trace their ancestral roots.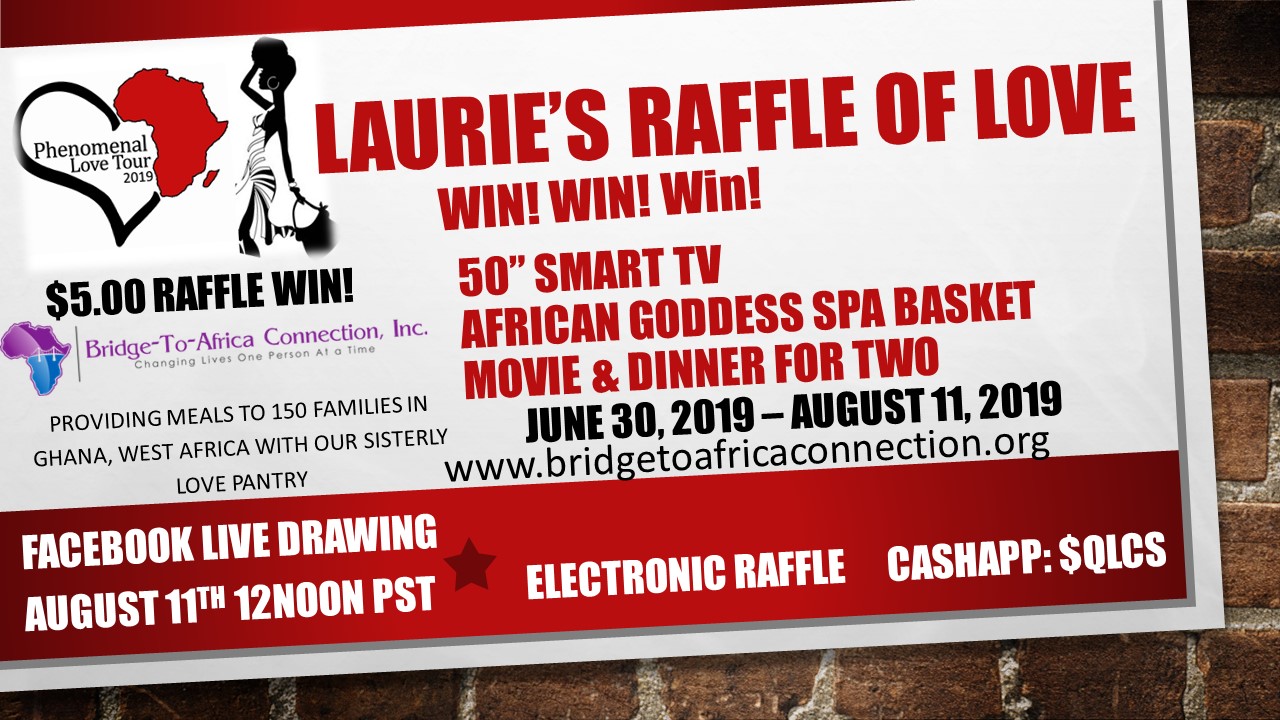 PHENOMENAL LOVE TOUR 2019 PRESENTS| LAURIE'S RAFFLE OF LOVE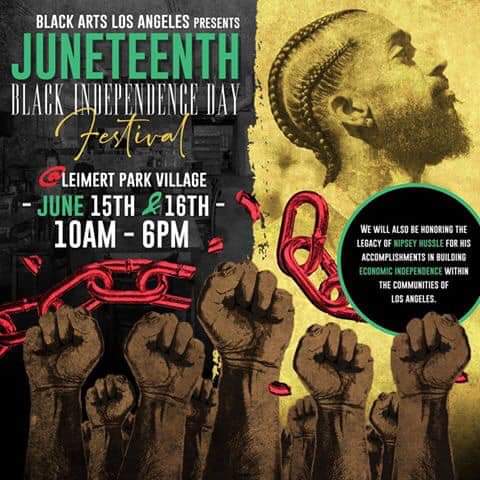 BLACK ARTS LOS ANGELES PRESENTS| 10TH ANNUAL JUNETEENTH HERITAGE FESTIVAL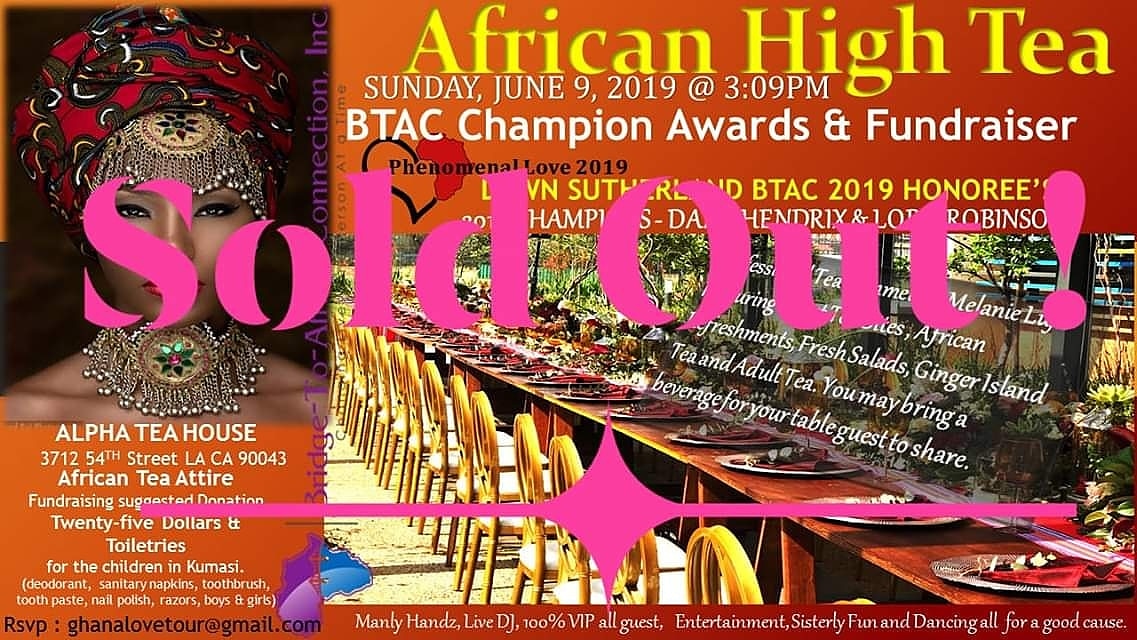 Bridge-To-Africa-Connection Presents|African High Tea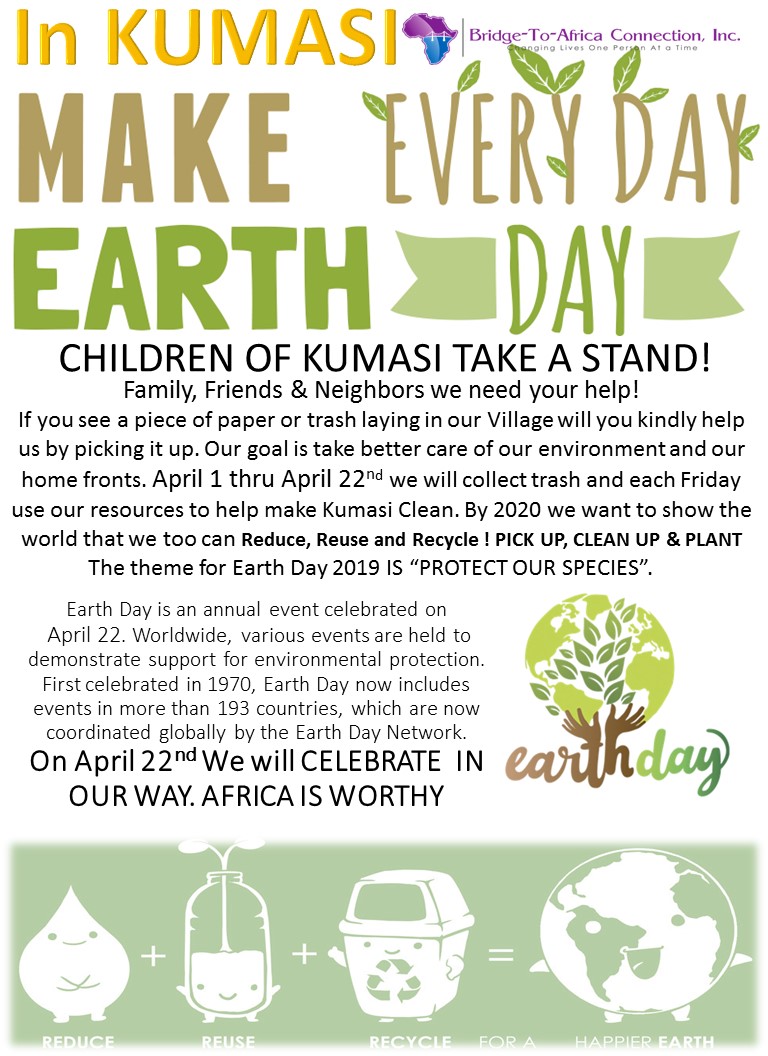 PHENOMENAL LOVE TOUR PRESENTS| EARTH DAY

Planting Seeds Children's Fundraiser| Opal's Garden

Opal Garden Event was absolutely amazing and we had over 40 attendees. Opal and Lady gave a speech that moved everyone to tears. Falice DJ'd and almost 50 attended. We are thankful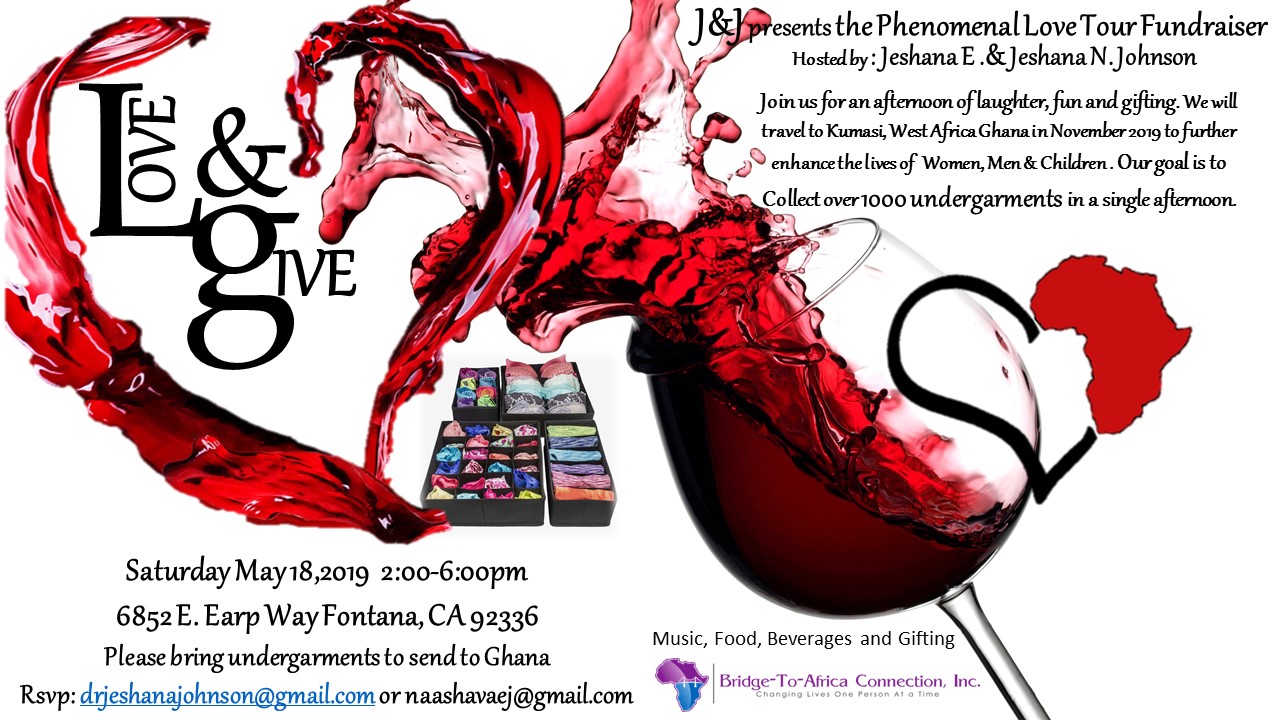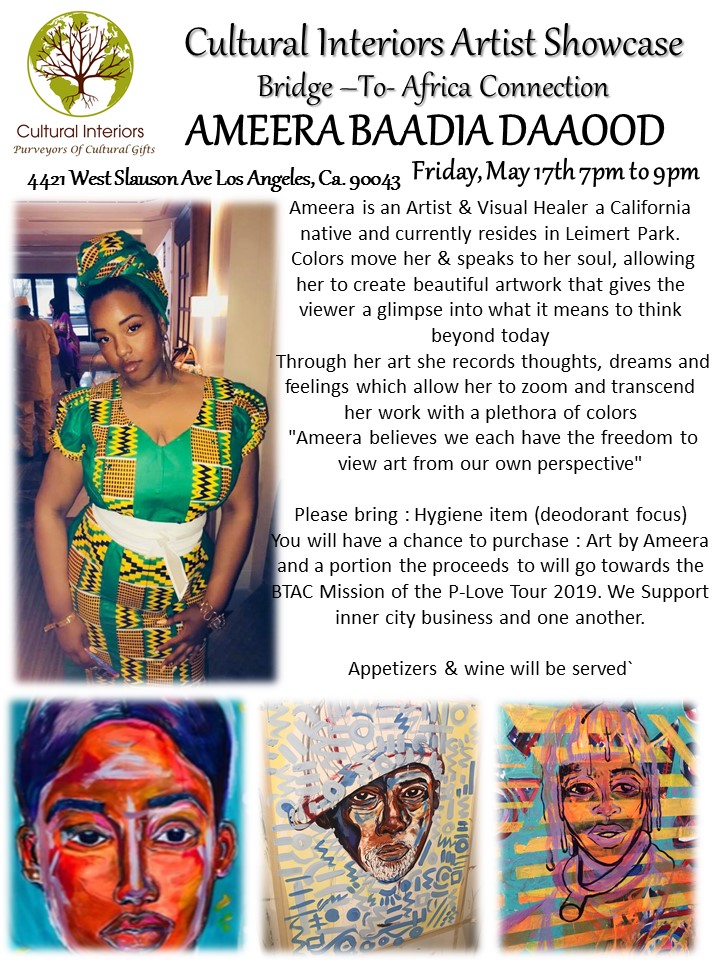 CULTURAL INTERIORS ARTIST SHOWCASE
P-LOVE TEAM AND THE WONDERFUL Tara Sullivan I AM SO HAPPY ABOUT TONIGHT! YOU LADIES ARE EXTREMELY AMAZING AND TO Ameera Daaood Mook Bee YOU DID AN OUTSTANDING JOB On the Art. WE WORK TOGETHER! We collected deodorant, had libations , listened to music and did it all for a great cause , BRIDGE TO AFRICA CONNECTION FOUNDER Dawn Sutherland WOULD BE PROUD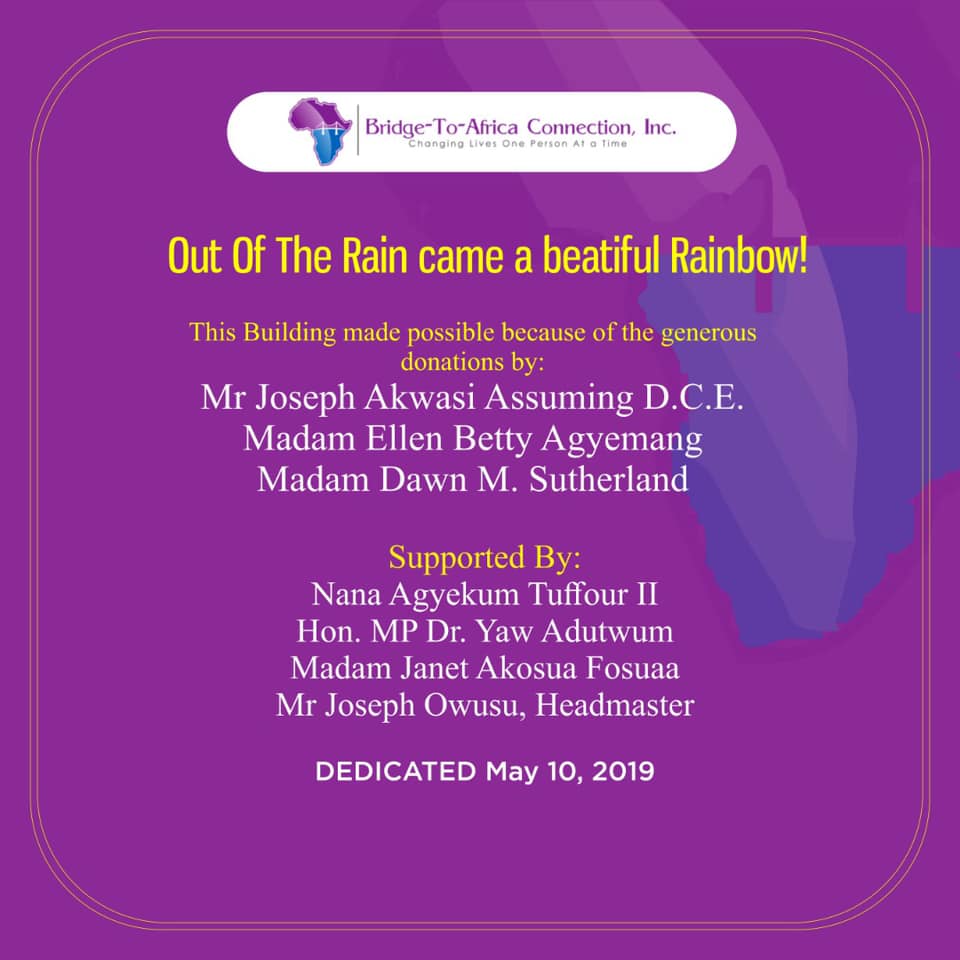 OUT OF THE RAIN CAME A BEAUTIFUL RAINBOW!
Bridge-To-Africa Connection, Inc. completed another milestone today with the Opening of a brand new 10 Block School complete with 8 Classrooms, Library, Headmaster's office and Teachers Lounge to serve the Children and Teachers of Abidjan Nkwanta, New Kokobiriko in Bosomtwe District, Ashanti Region of Ghana.
Thank You to our supporters and Circle of Friends who made this dream a reality. ❤️❤️❤️
This Vision began in 2017 when Khloe Kares partnered with BTAC to install the Borehole and Toilet Facility.
The new school building is now DONE ❤️
Betty AFI Trailblazers, you will complete the celebration with a full launch of the Library in June.
What an Amazing and blessed day, we made the children so very happy and they are grateful for the blessings bestowed on them.
Thank You!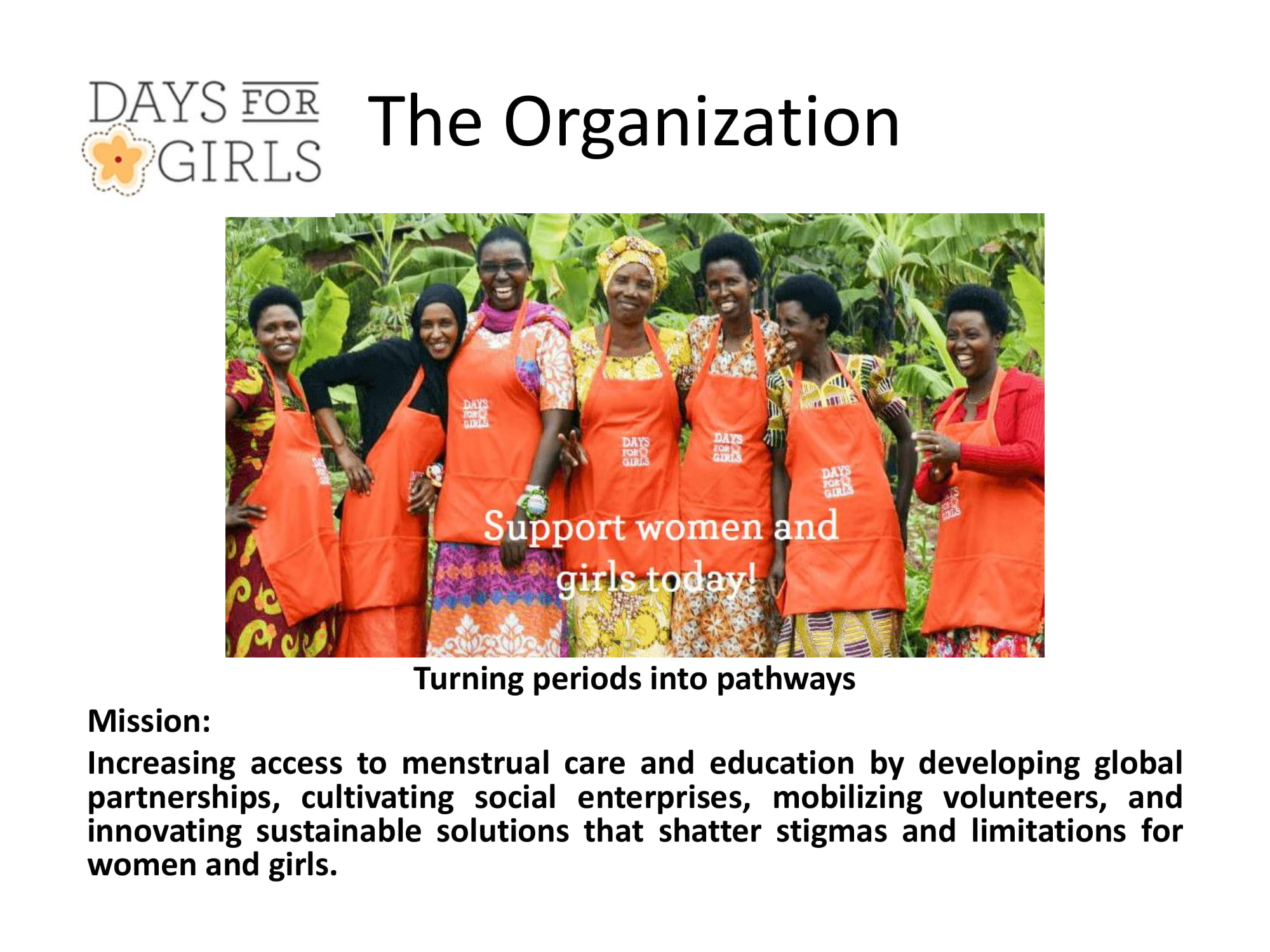 DAYS FOR GIRLS KUMASI PROJECT
Ladies, just imagine your life without the proper products during your monthly menstrual cycle, in addition,  no toilet or water to wash up properly.
Well many girls suffer daily in this world. Many use old cloth, banana leaves, cardboard or whatever materials are available to keep from messing up all over themselves during their monthly cycle.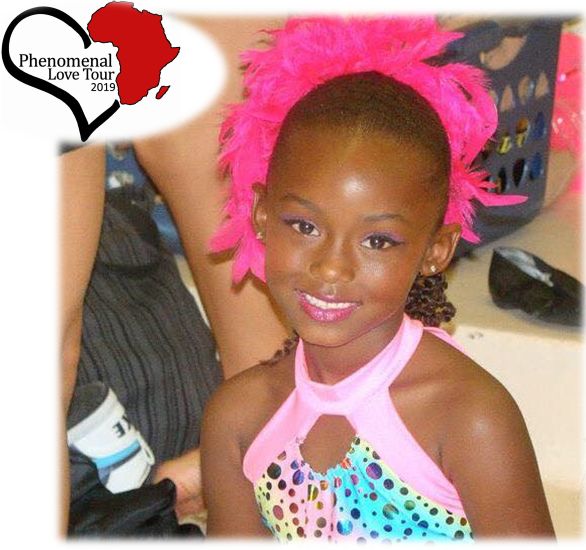 Phenomenal Love Sistahs
Traveling to another country is a great way to learn more about the world surrounding us. Several Inspirational Women from diverse backgrounds will travel from the USA to Ghana on one of many mission trips to work with the BTAC Family and help change lives "One Child at a Time".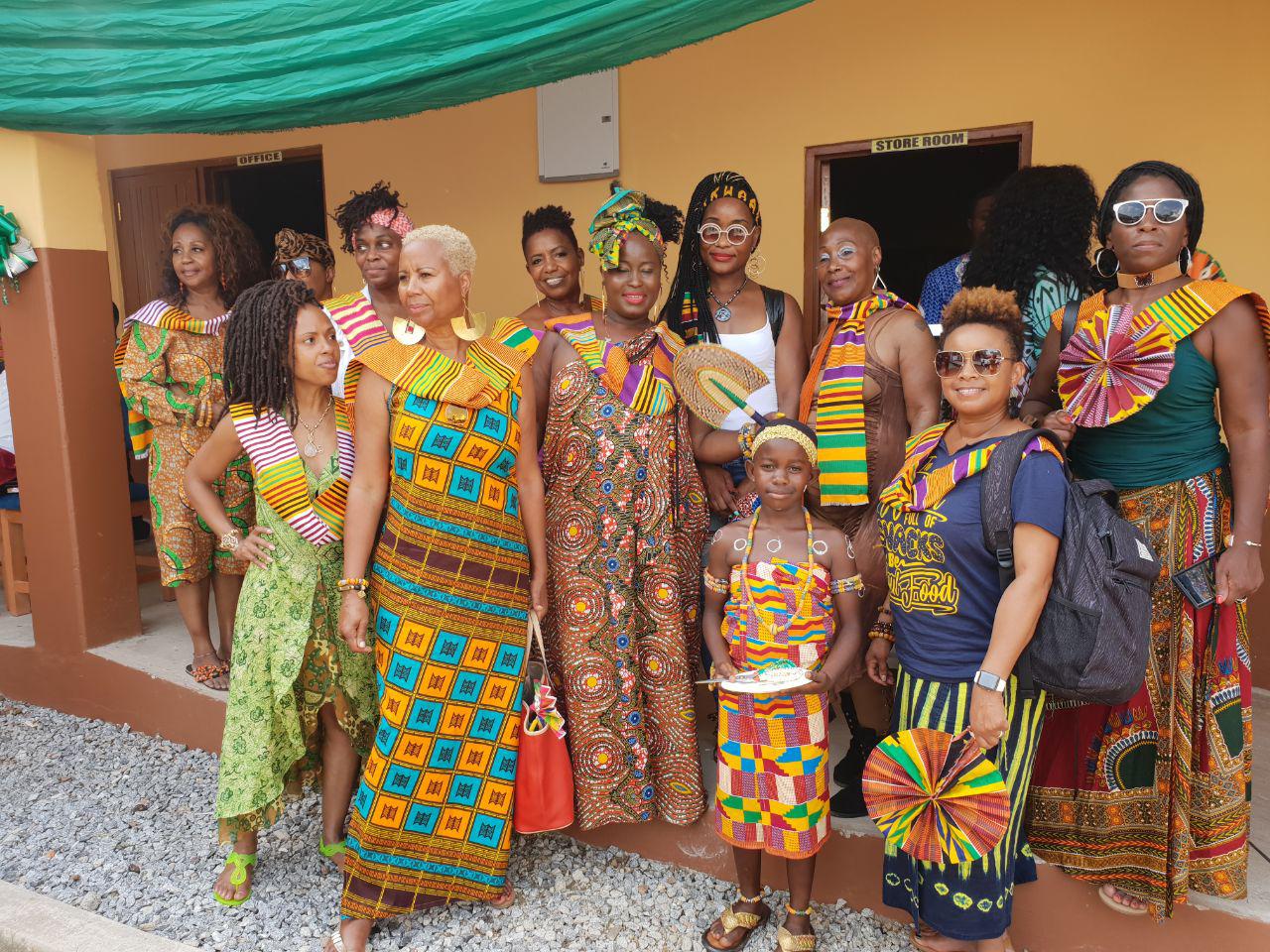 Women's Group Helps Children in Ghana
Augusta, GA (WJBF) – In the season of giving a women's group, Journey Sistahs, traveled to Ghana to help children in need.
Cheri Tutt stopped by Television Park to talk with News Channel 6's Mary Morrison about the amazing experience on Good Morning Augusta Weekends.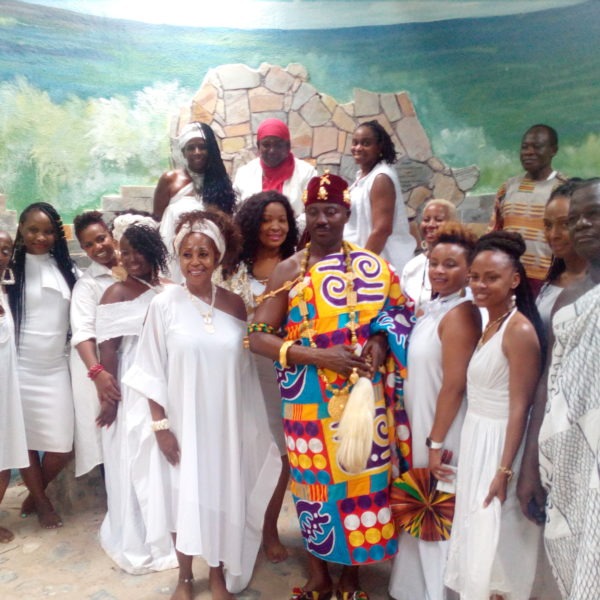 Mystical 'Wakanda Village' comes alive in Heman
The mystical Wakanda Village of the "Black Panther" movie by Marvel Comics of Marvel Worldwide Inc is about to manifest at Hemang in the Afigya Kwabre District of the Ashanti Region.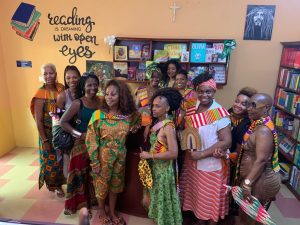 American Philanthropist Makresha Reneau  Opens Up Her Heart To Ghana  With Her 14 Journey Sistahs
A memorable and well planned mission from the United States to Ghana by the very intelligent and beautiful sisters of colour led by Marketing and Communication expert Makresha McFashion Reneau has left an indelible mark on the hearts of school children in Hemang and Atasomanso in the Ashanti Region of Ghana.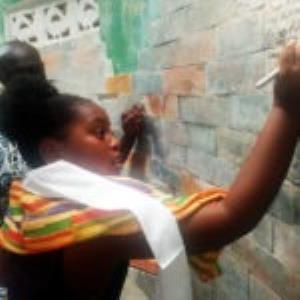 Youngest American philanthropist made citizen of Heman
The Chief of Hemang, Nana Appau Wiafe Ababio Sanwansa, has bestowed honorary citizenship on an 11-year-old American philanthropist, Khloe Thompson, of the Khloe Kares Foundation.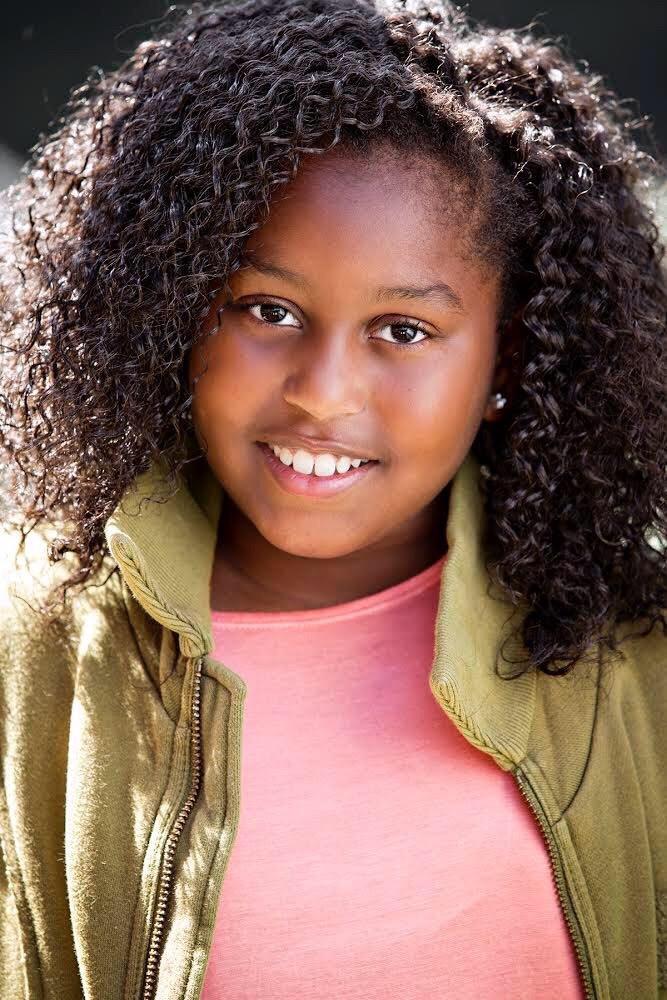 11 -Year old American Philanthropist Khloe Thompson Breathes Life Into Two Primary Schools In Ghana
Within a period of 18 months, America's youngest Philanthropist Khloe Thompson from Los Angeles California has braced the odds and made that long trip to Ghana twice, to show love by giving kids of her age, access to clean drinking water.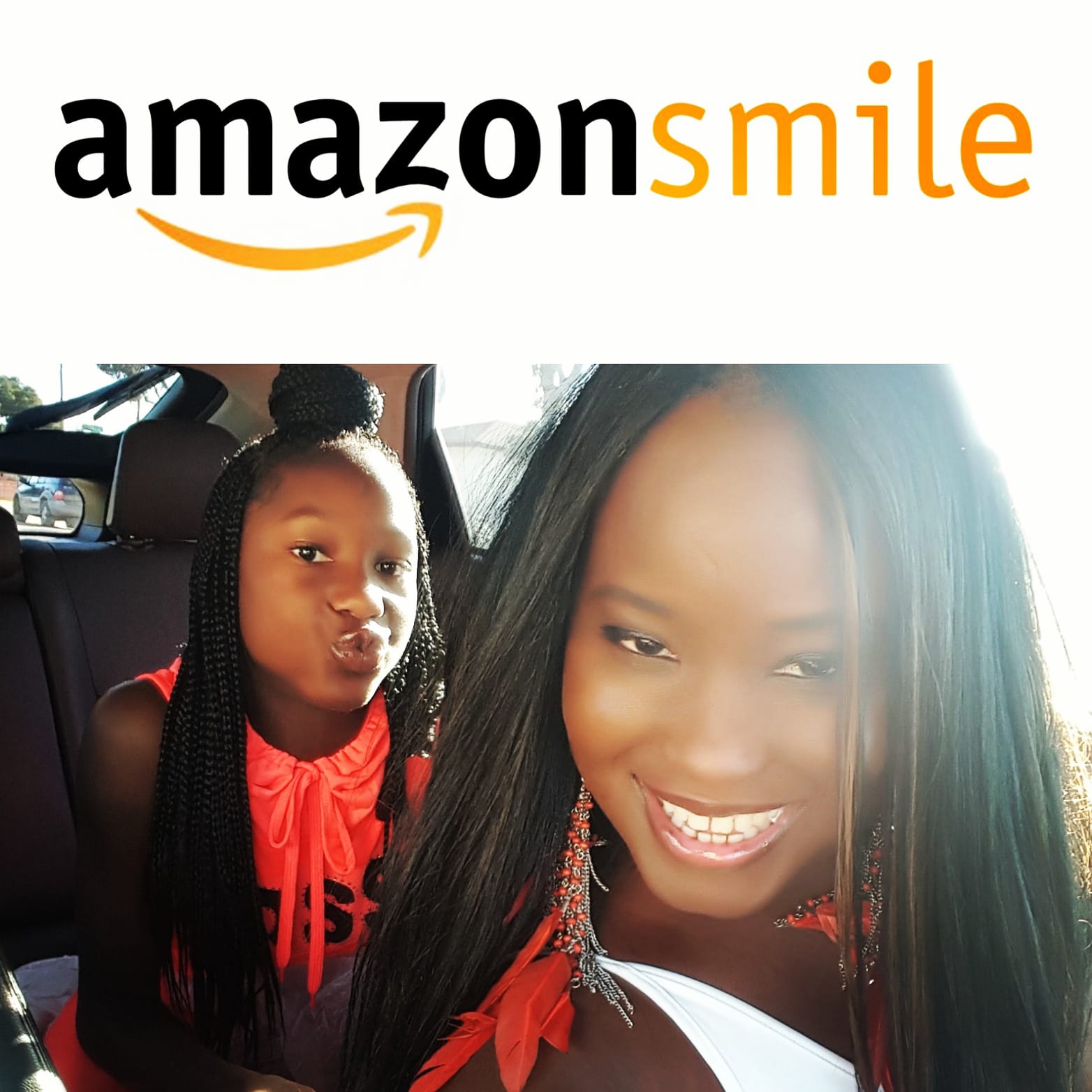 AMAZON SMILE – SUNDAY GIVING
Greetings Family and Friends. I know most of you order through Amazon. Well if you are an Amazon Prime Member and Use this link added to your purchase, Amazon will add and bless your order with a donation to our selected 501c Bridge to Africa Connection. Our Goal is to bless in all ways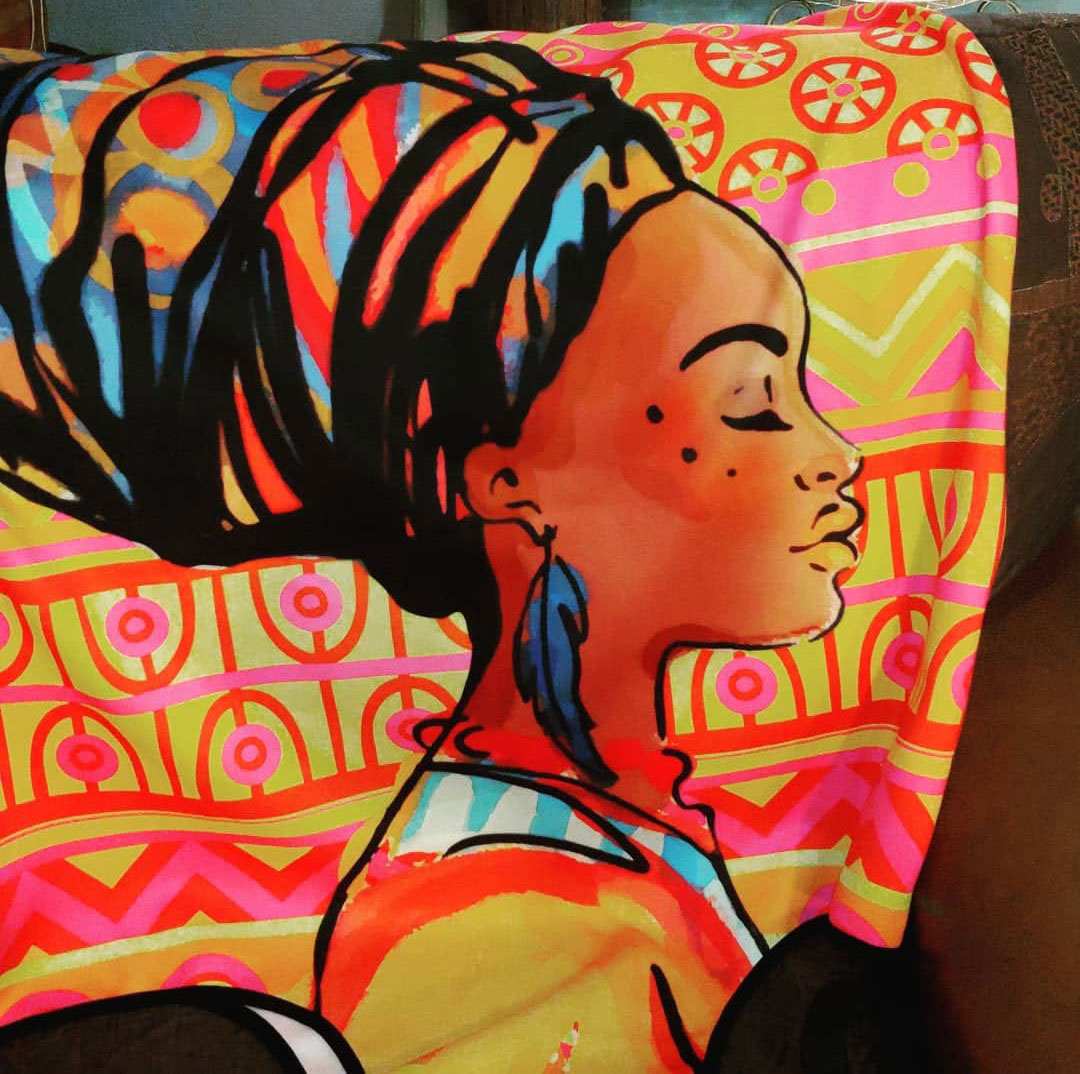 JOURNEY SISTAHS
Traveling to another country is a great way to learn more about the world surrounding us. Several Inspirational Women from diverse backgrounds will travel from the USA to Ghana on one of many mission trips to work with the BTAC Family and help change lives "One Child at a Time".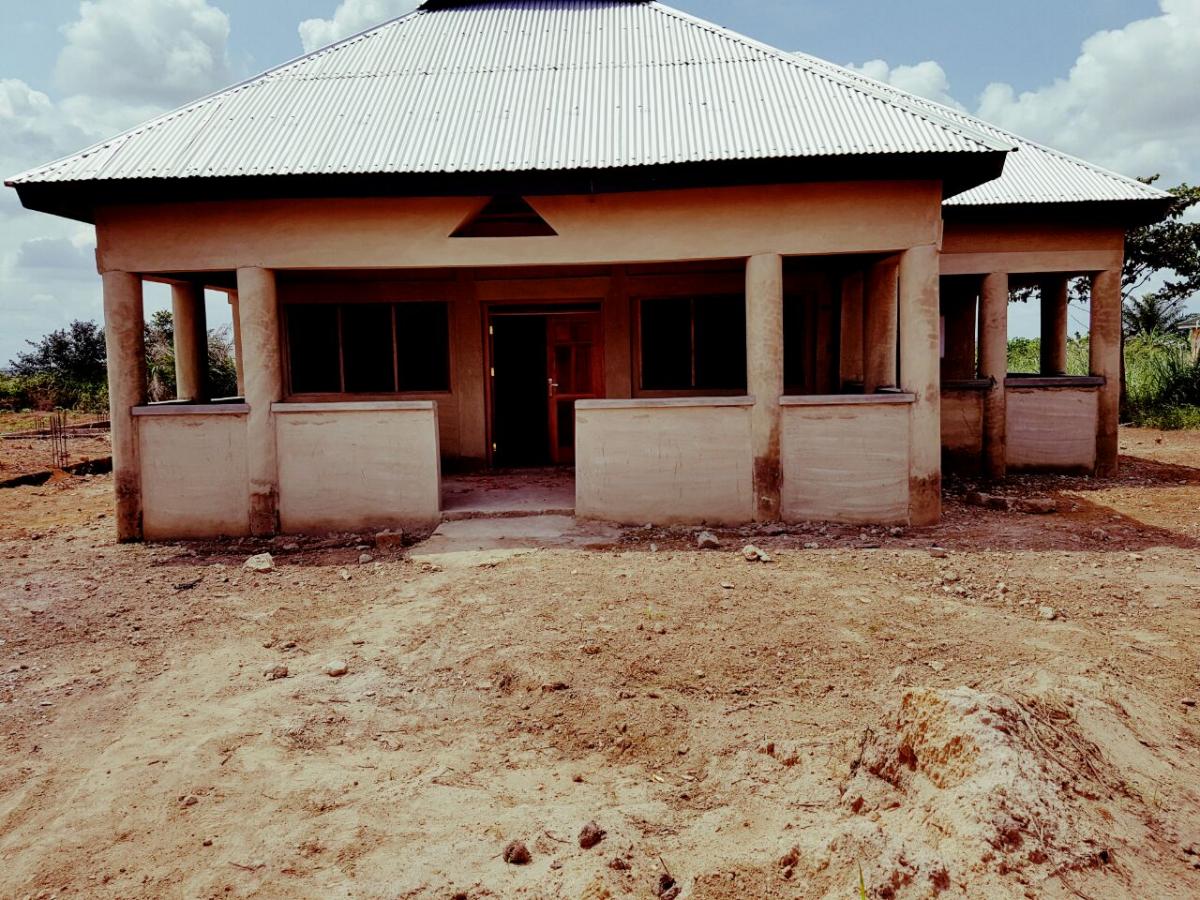 The Cordella Sutherland Clinic
A visit to the Clinic located at the Palace in Feyaise Akoyem, Ghana has further ignited the passion in me to fight to help others less fortunate. Their circumstances are not the results of choices they made but a failure of society to provide the basic needs required for a healthy productive community.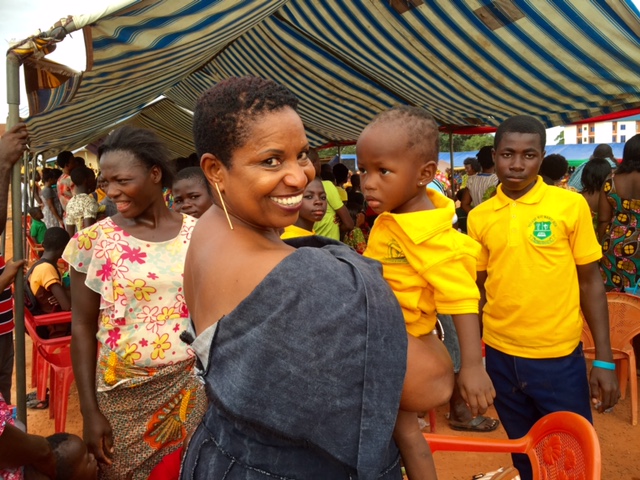 Support One Child at a Time
The focus of Bridge-To-Africa Connection is to help each child within our reach with getting an education and staying in school. Through sponsorships we help to pay school fees, buy food, uniforms, pay for extra tutoring and attend to emergency needs as they arise.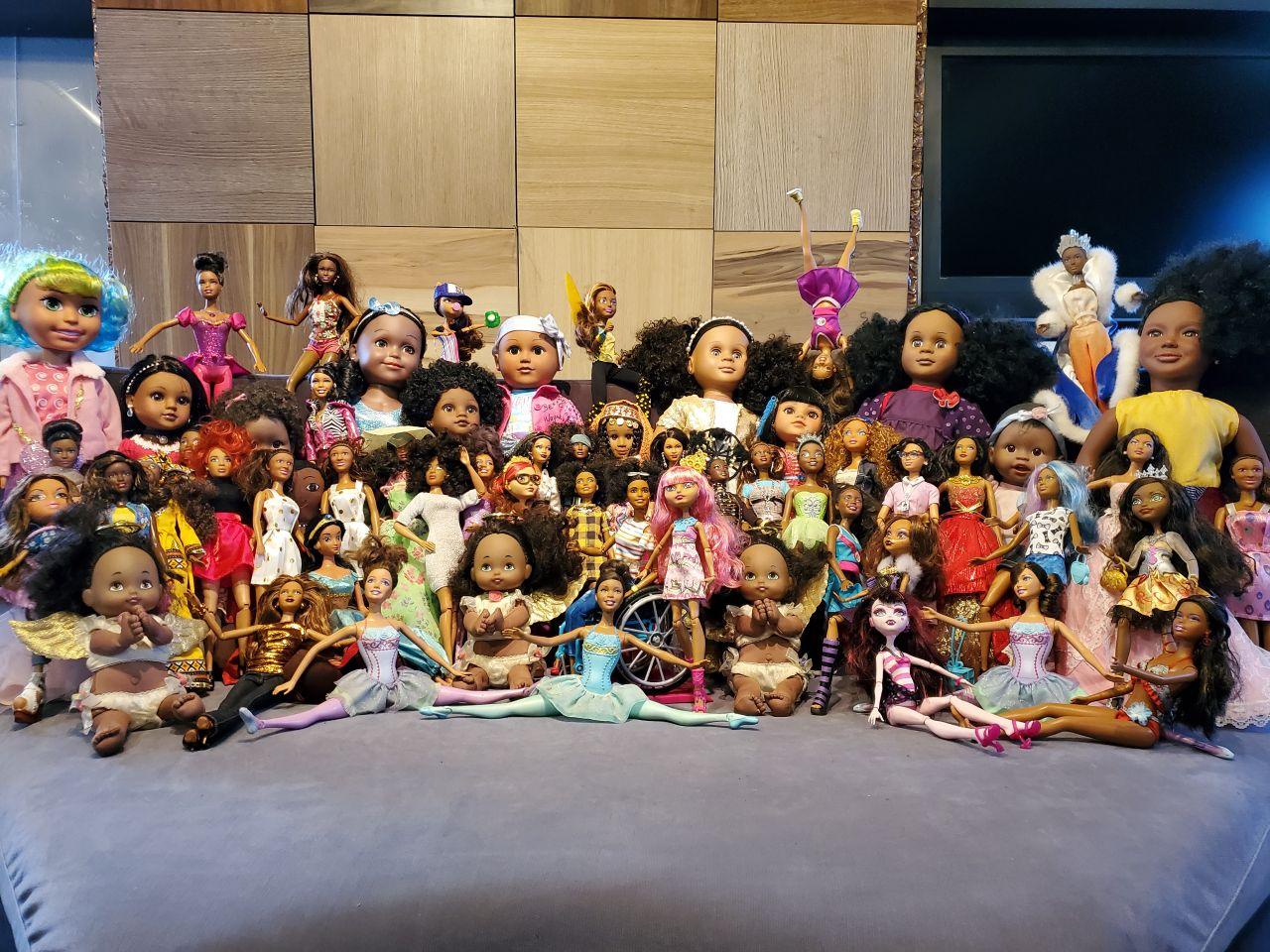 Dolls for Kids
As I look to continue to make a difference in the lives of others, especially children, I want to invite you to join me on my latest project "Dolls for Kids". I have been thinking and brainstorming ideas on how we can continue to help the kids by…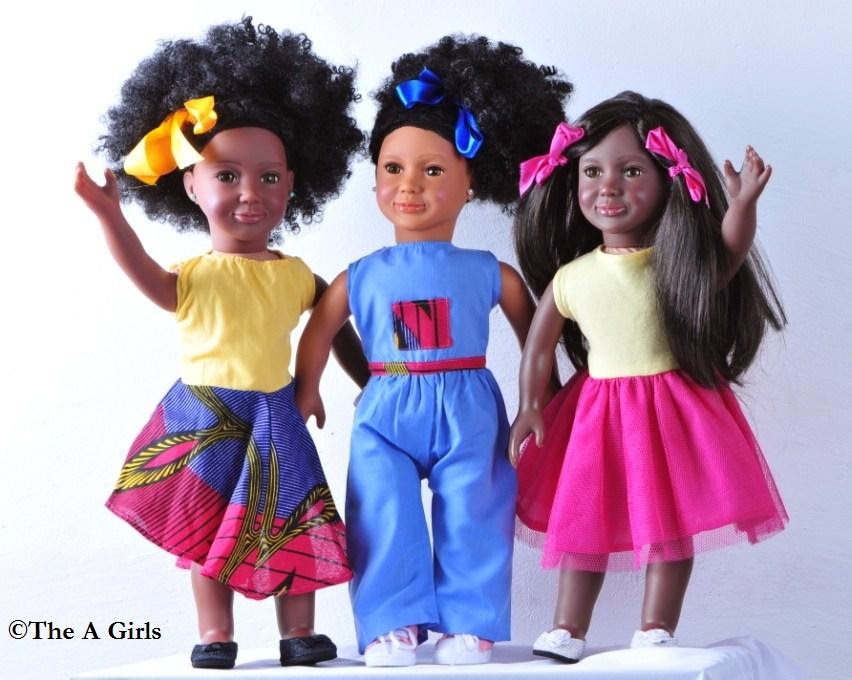 BTAC Partners with the A Girls
Bridge-To-Africa Connection is a USA non-profit 501©3 organization. Its primary mission is to change the lives of children and women one person at a time. We are currently working on a project "Dolls for Kids".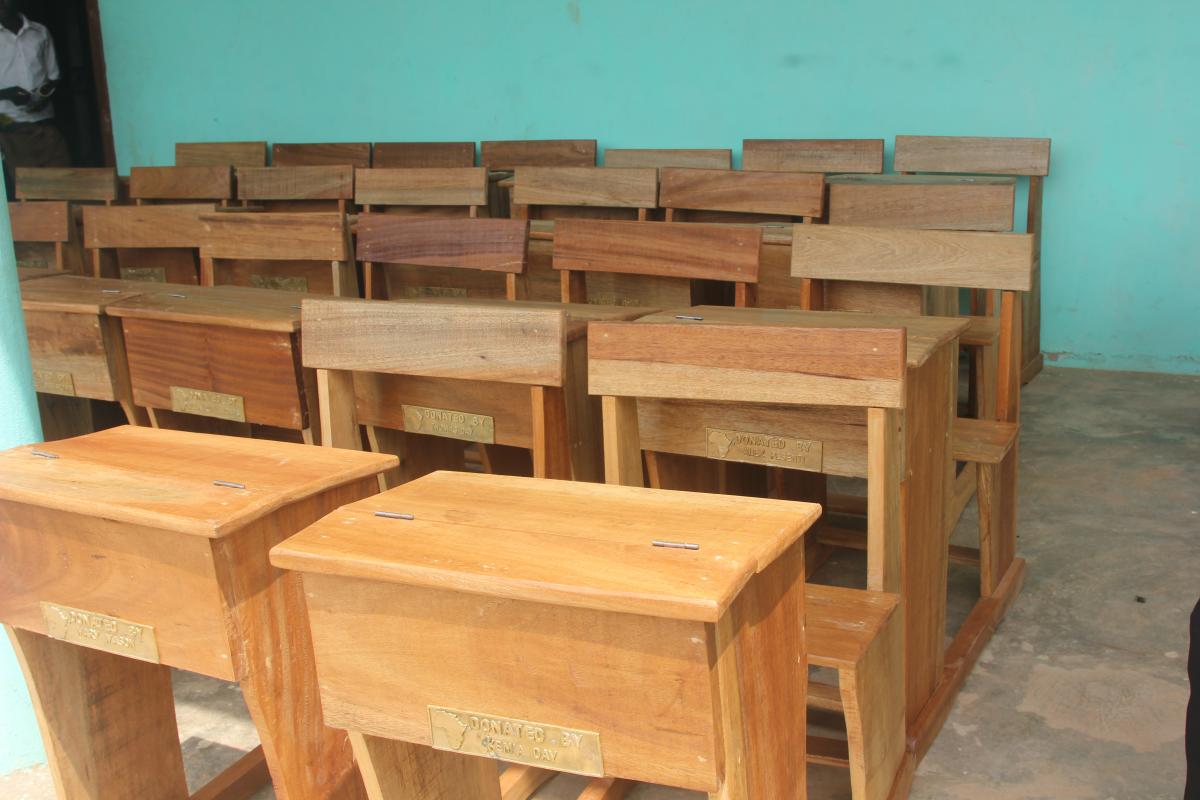 BTAC — Providing Desk For Champions
Now, more so than ever, taking the necessary steps to ensure a brighter future for the boys and girls currently living in the Ashanti Region of Ghana is of utmost importance. We hope that you can see yourself, working shoulder to shoulder with us, to make a difference to ensure every…