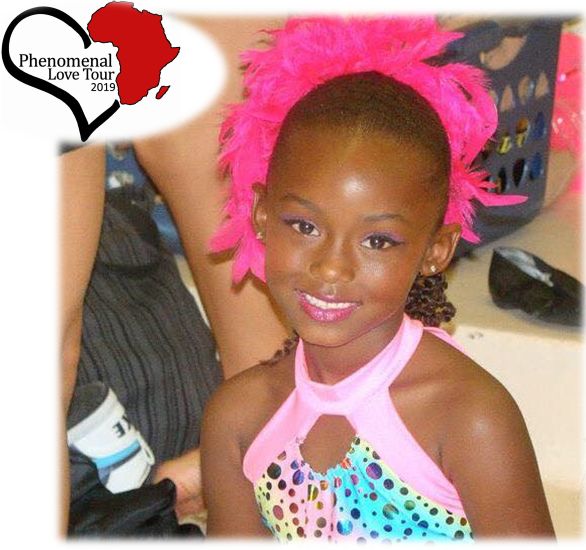 PHENOMENAL LOVE TOUR
Traveling to another country is a great way to learn more about the world surrounding us. Several Inspirational Women from diverse backgrounds will travel from the USA to Ghana on one of many mission trips to work with the BTAC Family and help change lives "One Child at a Time".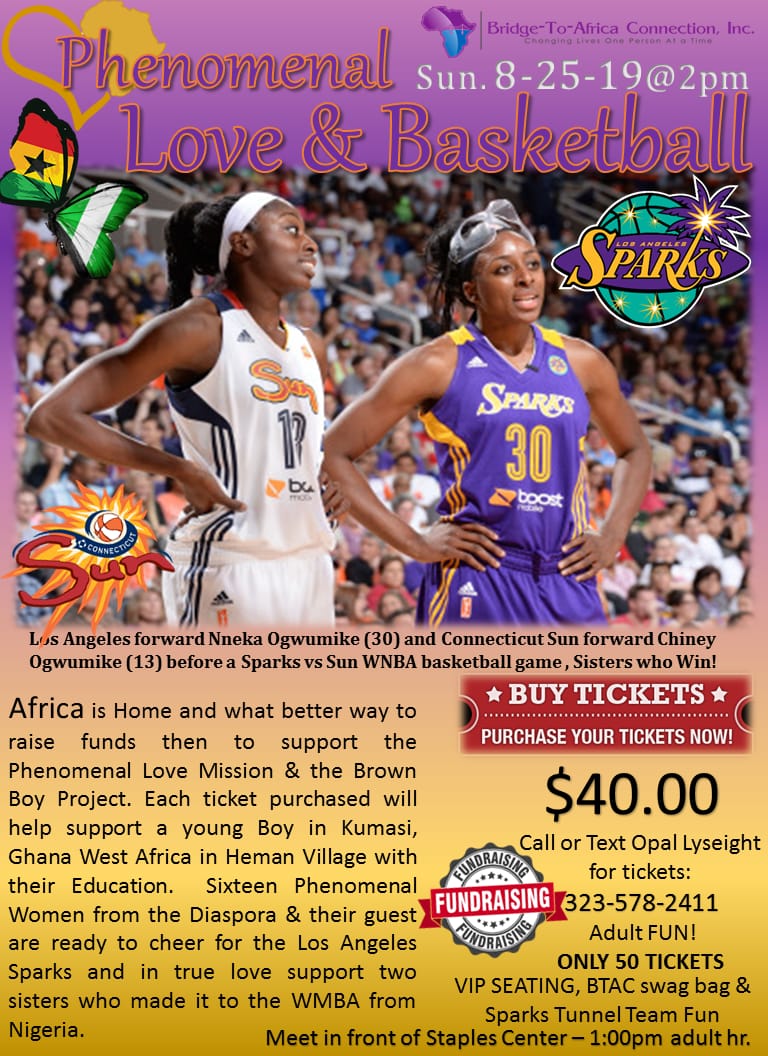 PHENOMENAL LOVE & BASKETBALL
Africa is Home and what better way to raise funds then to support the Phenomenal Love Mission & the Brown Boy Project.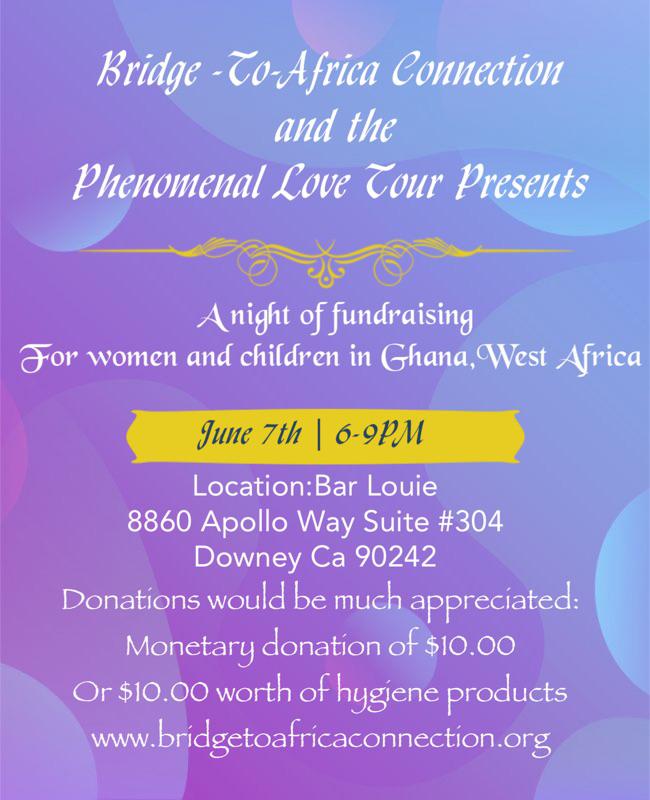 Bridge To Africa Connection & Phenomenal Love Tour
Presents
A Night of fundraising for women and children in Ghana, West Africa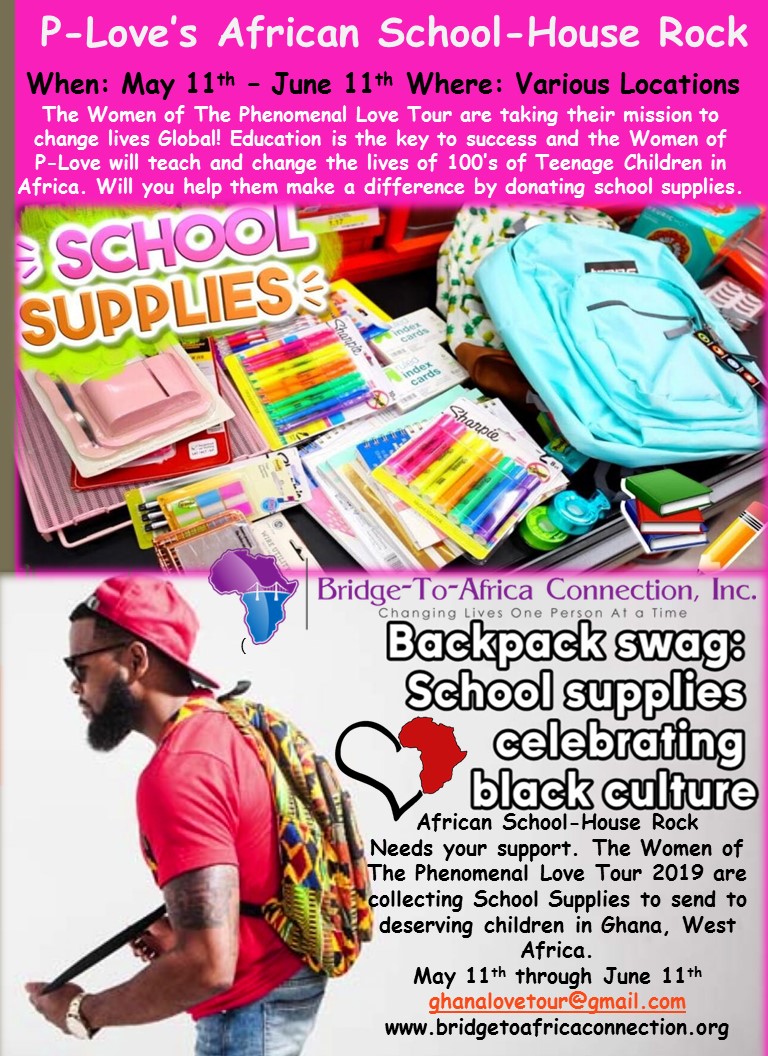 Phenomenal Love Tour's African School-House Rock
African school-house Rock needs your support. The Women of The Phenomenal Love Tour 2019 are collecting school supplies to send to deserving children in Ghana – West Africa.
May 11th through June 11th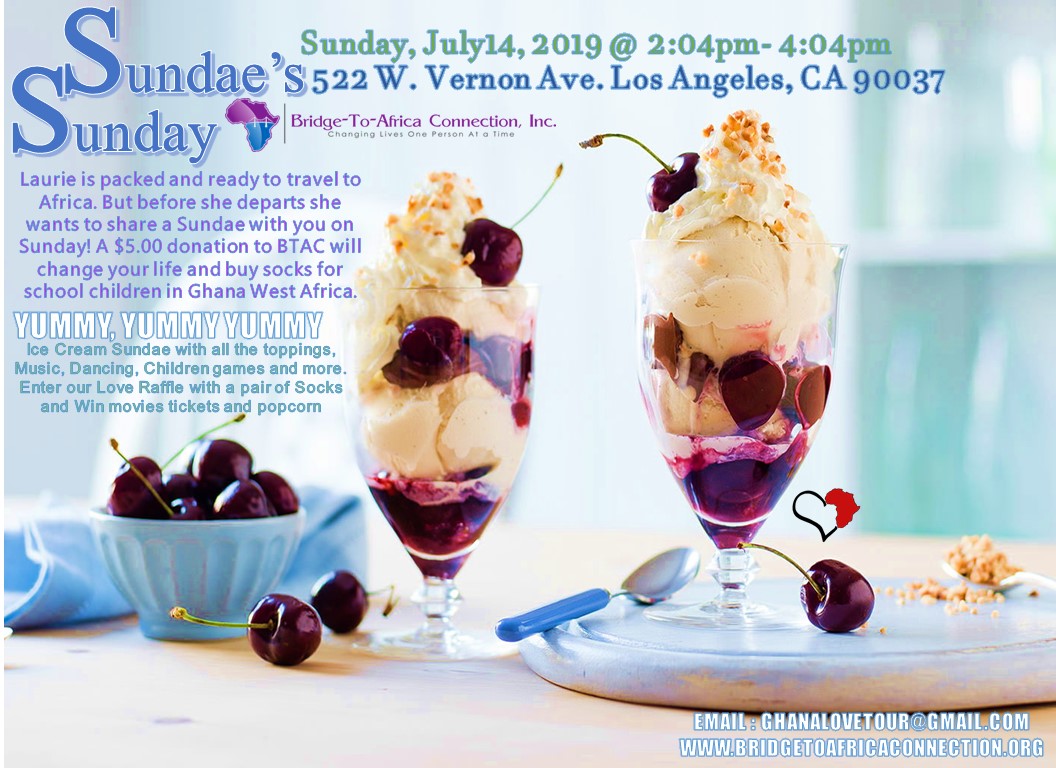 SUNDAE SUNDAY
Larie is packed and ready to travel to Africa, but before she departs she wants to a Sundae with you on Sunday! A $ 5.00 donation to BTAC will change your life and buy socks for school children in Ghana – West Africa.